Scotland's marriage equality bill moved forward in parliament yesterday, the BBC reports: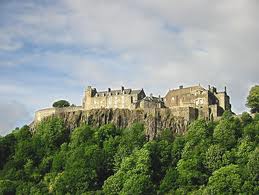 The Scottish government's Marriage and Civil Partnership Bill passed the first of three parliamentary hurdles by 98 votes to 15 with five abstentions.
Ministers said the move was the right thing to do, but the Church of Scotland and Catholic Church are opposed. Religious and belief bodies would "opt in" to perform same-sex marriages.
Same-sex couples in Scotland currently have the option to enter into civil partnerships, and there has been an indication that the earliest gay marriage ceremonies could take place by the start of 2015, if the legislation is passed.
The bill must now pass through a parliamentary committee before it is considered again by the full parliament, probably early next year.
If you'd like to watch the whole debate of the bill yesterday, you can do so,
AFTER THE JUMP…