A new Winthrop poll out of South Carolina shows that attitudes toward same-sex marriage in the conservative state are shifting, The State reports: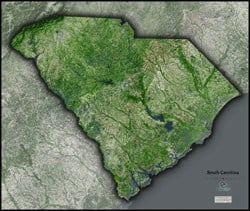 More than 52 percent of S.C. adults, polled by Winthrop, said marriages between same-sex couples should not be recognized by the law as valid, with the same rights as heterosexual marriages.
But nearly 39 percent said same-sex marriages should be recognized by law and carry the same rights as marriages between a man and a woman.
The paper looks at how things have changed:
A 2011 poll from Public Policy Polling showed that 21 percent of S.C. voters said should be legal, with 69 percent saying it should be illegal. In December, another Public Policy poll asked S.C. voters whether same-sex marriage should be allowed – 27 percent said yes, while 62 percent said no.
And:
In 2006, S.C. voters overwhelmingly approved a constitutional amendment stating that the only lawful, recognizable marriage in the Palmetto State is one between a man and a woman. The amendment passed, 78 percent to 22 percent.
A 2006 Winthrop Poll, taken before voters cast ballots on the constitutional amendment, had results in line with that outcome.