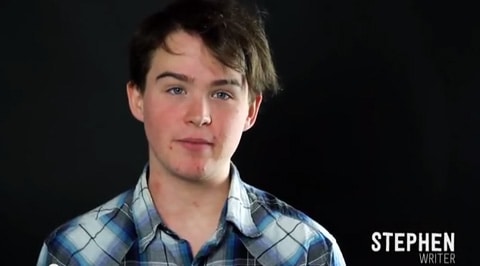 Warren Beatty and Annette Bening's transgender son Stephen Ira appears along with several other trans people and advocates in a new PSA from GLAAD about the need for trans health care.
Sylvia Rivera Law Project's Reina Gossett started a Change.org petition calling on NY Gov. Andrew Cuomo and NY Health Commissioner Nirav Shah to repeal a statewide regulation that excludes tran people from Medicaid.
Writes GLAAD:
New York Governor Andrew Cuomo and New York State Health Commissioner Nirav Shah are being called upon to overturn New York State Medicaid's regulation excluding transgender people from accessing care. Medicaid is meant to ensure that low-income people have the care they need to survive, and no one should be denied that just because of who they are.
Transgender healthcare isn't special healthcare. It's regular healthcare that non-trans people receive every day when they need it. Transgender health treatments are safe, effective and medically necessary for many transgender people. Unfortunately, healthcare is often denied to trans people due to misinformation and bias. By repealing the exclusionary regulation, Gov. Cuomo and Health Commissioner Shah can ensure that transgender people receiving Medicaid have the same access to essential care as anyone else.
Watch the PSA, AFTER THE JUMP…