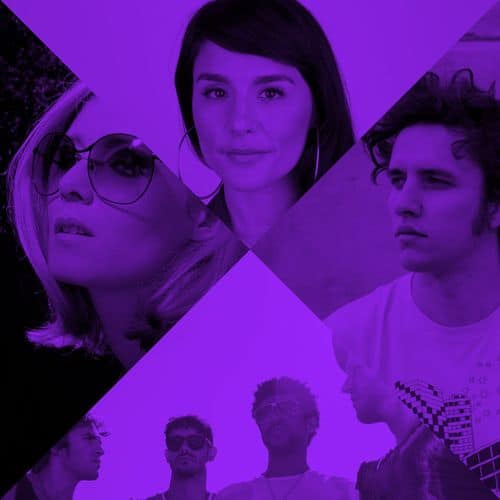 BY OCCUPY THE DISCO / JOSH APPELBAUM
The OXD Mirror is a weekly music column brought to you by the boys of OCCUPY THE DISCO (OXD), a New York City based movement created by three music lovers, Ru Bhatt, Josh Appelbaum, and Tad Hães, who want to share their love for disco, house and dance music with the world.
This week I'll be sharing my top 10 tracks from 2013, and Tad and Ru will subsequently share theirs in the coming weeks.  
10. Ben Pearce: 'What I Might Do (Kolombo Remix)'
Ben Pearce managed to take a slow, unknown southern R&B song (Anthony Hamilton's 'Cornbread, Fish & Collard Greens') and turn it into one of the biggest nu disco/indie house hits of the year.  I first heard the Harry Wolfman remix of this track as part of the excellent compilation Traxx: The House That Garage Built.  Not until quite a few months did Belgian producer Olivier Gregoire, aka Kolombo, drop a version of his own, which brings in some uptempo funk and hard beats for this highly addictive dance track.
9. Compuphonic feat. Marques Toliver: 'Sunset (Aeroplane Remix)'
Compuphonic is the alias of Maxime Firket, a fellow Belgian and labelmate of the remixer of my #10 pick, Kolombo.  Compuphonic creates electronic music that to me feels very serene yet thoughtful.  He teamed up with Daytona native Marques Toliver, whose long list of collaborators include Grizzly Bear and Bat For Lashes, to record 'Sunset'.  It's a deep, slow song that has a chorus that clearly lays out the song's theme, "it's about that time, time for me to unwind."  Aeroplane, a perennial favorite of mine, added in an upbeat 80's pop sound to the song, giving it an entirely new feel that I love even more than the original version.
8. Slow Knights: 'Shame (Coleco Remix)'
The Scissor Sisters' Del Marquis (Derek Gruen) managed to assemble a great line up of different artists, including Rod Thomas of Bright Light Bright Light, Mykal Kilgore from the touring production of Book of Mormon, and even Prince's New Power Generation band.  Their May single release, 'Shame', from their debut album Cosmos, got a remix treatment from Canadian producers Coleco.  The result is a vocally-driven, thumping house jam that's perfect for the dancefloor.
Tracks seven to one, AFTER THE JUMP…
7. Anna Lunoe: 'Breathe'

Anna Lunoe already had my undivided attention after last year's fun, light-hearted dance single with Touch Sensitive, 'Real Talk'.  This past fall, she followed up with 'Breathe', a pulsing club banger that complements the success of 'Real Talk' perfectly.  Lunoe embodies her thumping dance jams; She was grooving and having the best time when I got to see her DJ live in NYC a few months ago.  To me, it says the most when a producer and DJ is having a good time dancing along with the crowd, and that Lunoe definitely does.  Her love for dancing and having a good time is heard through her music, and I'm looking forward to see what 2014 brings for her as she's now signed to the famous Ultra record label.
6. A.N.D.Y. feat. Marques Toliver: "Sunset (Aeroplane Remix)'
Although A.N.D.Y.'s 'Pump It Up' actually released last year, a slew of new remixes, including this one by Daryl, hit my radar this past fall.  It's certainly filled the void Azealia Banks' brand of house/rap fusion has left in my life after I grew tired of her antics.  Nyemiah Supreme's spitfire rapping and singing along with the pulsing tech house beats are a perfect marriage for me, and I find myself constantly cranking this song up. 
5. Ejeca: 'Alone'
Belfast native Ejeca is relatively new to the music scene, with release only spanning back to the beginning of 2012.  In that short span of time, this guy has managed to get DJing gigs all over the world and work with some of the biggest names in music.  His musical versatility – ranging from straight-up techno, to classic house to deep house – is what has drummed up so much popularity for this DJ in the past year.  'Alone' evokes serious 90s vibes, and it's exactly the piano-laden, fast-paced kind of banger I want to hear on the dancefloor.
4. Hot Natured: 'Planet Us'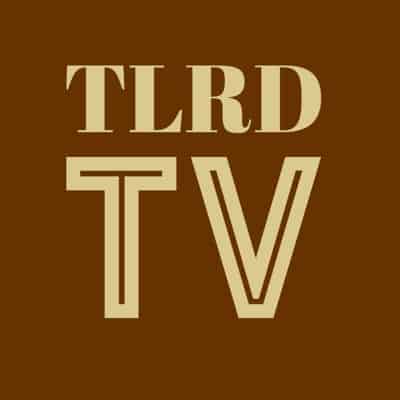 House music greats Jamie Jones, Ali Love, Lee Foss, and Luca C, all from the Hot Creations label, got together this year to make some really dynamic and excellent music under the supergroup moniker Hot Natured.  Their album, Different Sides of the Sun, appropriately explores some of the less-straightforward sides of house music, relying not on heavy bass and cascading beats, but thoughtful production and slower beats to create dreamy songscapes.  'Planet Us' isn't a released single from the album, but the masterful vocals and smart lyrics, coupled with excellent production made this track an instant standout for me.
3. Boris Dlugosch feat. Roisin Murphy: 'Look Around You'
Boris Dlugosch and Roisin Murphy first teamed up in 2001 to record the dance hit 'Never Enough', right as Murphy's first group Moloko, with Mark Brydon, was winding down.  Since then, Roisin has gone on to do a couple of solo albums and scattered singles, including her epic 2007 album Overpowered.  She's been sporadic with single releases since giving birth to  her two children in the past few years, and in 2013 her only release (other than her contributed vocals for Hot Natured's 'Alternate State') was this reunited collaboration with producer Boris Dlugosch.  'Look Around You' is a departure from their first collaboration, relying this time on sexy, deep house production and mood-evoking vocals.  The song is the ultimate poolside hit – with a remix by Maxxi Soundsystem equally as good as the original.
2. Bondax: 'Giving It All'
2013 was the year of young producers, from Disclosure's massive mainstream success (its members respectively 22 and 18), to up-and-comers Bondax.  The two 18 year olds, who hail from London, have shown a discipline and sound that has a wisdom far beyond their years. Their single 'Gold' was received with some moderate success earlier this year, and their follow up single 'Giving It All' started surfacing online this past summer, but wasn't officially released until late September.  Featuring soulful and rich vocals from the relatively-unknown Beth Aggett, the song's versatility makes it pop radio appropriate, while also ready to be played in lounge or dance environments.  There's a very Sia-like sound to the song; It's rich, powerful, and has the fleeting emotion to make it a truly powerful song.
1. Jessie Ware: 'Imagine It Was Us'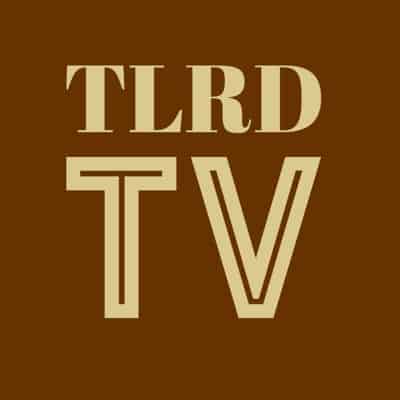 This Julio Bashmore-produced track was added as a bonus track for the U.S. release of Jessie Ware's debut album, Wildest Moments.  This surprising track has an upbeat, dancey vibe that is a bit of a departure from the Sade-like vibe found on the rest of the album.  Something about this track, its bassline, and dreamy bridge vocals have stuck in my head since first hearing this track in March.  It doesn't even showcase the breadth of Jessie's fantastic vocals, but yet it still remains so memorable and outstanding to me.  But that's the great thing about music: sometimes a song sticks with you for no discernible reason other than you just love listening to it.
We are on Spotify!  Subscribe to our 'As Featured on Towleroad' Playlist to listen to tracks posted from past weeks.  For more information on OXD, check out our website and accompanying blog at www.occupythedisco.com, like us on Facebook, or follow us on Twitter: @OccupyTheDisco