Early next year is the timing for a ruling from federal Judge Robert J. Shelby (pictured) on a challenge to the state's gay marriage ban, which went before the court on Wednesday.
Utah's ban was passed in 2004, and a crowd of nearly 100 people watched as attorneys made arguments on behalf of two couples, Derek Kitchen and Moudi Sbeity, and Laurie Wood and Kody Partridge, who were denied marriage licenses in March and another,  Karen Archer and Kate Call, who were married legally in Iowa but receive no recognition from their home state.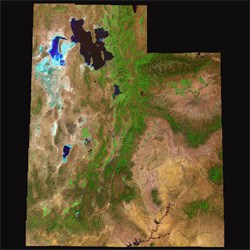 The AP reports:
Lawyer Peggy Tomsic contended marriage is a fundamental right. "This is the time and this is the place for this court to make it clear that the 14th Amendment is alive and well, even in Utah," Tomsic said.
Attorneys for the state countered it's not the courts' role to determine how a state defines marriage, and said the high court ruling doesn't give same-sex couples the universal right to marry.
They also reinforced the state's argument that Utah has a right to foster a culture of "responsible procreation," and the "optimal mode of child-rearing," which the state believes the law does.
"There is nothing unusual about what Utah is doing here," said Stanford Purser of the Utah Attorney General's Office, objecting to the notion that the law is rooted in bigotry or hatred. "That's the nature of legislation: You draw lines and make designations."
More on the arguments here…