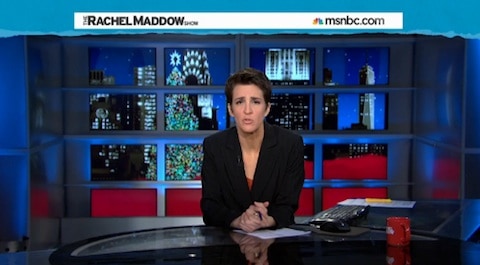 Rachel Maddow covers yesterday's news that Obama would be sending a delegation to the Sochi Olympics that includes two openly gay athletes, and would not be attending himself.
Says Maddow in her segment:
"The combination of having openly gay people in the delegation and pointedly not sending any high-ranking, high-profile people from our government does seem at least like a particularly satisfying snub. I'm not sure if that's exactly how they meant it, but that's sure how it feels. Mmm."
Watch, AFTER THE JUMP…