Socarides: The top 10 gay rights heroes of 2013.

White House blog: How Obamacare helps the LGBT community…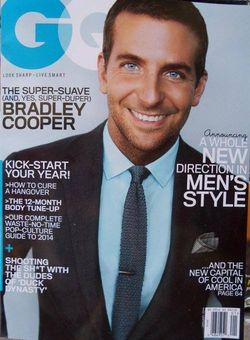 Bradley Cooper looking fine on GQ.

Democratic Republic of Congo to consider banning gay sex: "Mbikayi said the legislation is important and needed in order to avoid 'moral depravity' and protect the Congolese youth from 'western morals.' … 'Given the [direction the] wind is blowing around the world, and since most African countries ban homosexuality, we have legal vacuum that is screaming [for attention],' he said. 'As it were, silence implies consent.'"

Shia LaBeouf plagiarizes apology for plagiarizing film: "Copying isn't particularly creative work. Being inspired by someone else's idea to produce something new and different IS creative work. In my excitement and naiveté as an amateur filmmaker, I got lost in the creative process and neglected to follow proper accreditation."

Christie tops Clinton in new Quinnipiac Iowa poll: "New Jersey Gov. Chris Christie has opened up a 5-point lead over Hillary Clinton in Iowa in a potential 2016 matchup, according to a new poll Tuesday…Clinton has at least a slim lead over the other potential Republican challengers polled. She leads Kentucky Sen. Rand Paul 45 percent to 44 percent, Texas Sen. Ted Cruz 48 percent to 41 percent and former Florida Gov. Jeb Bush 47 percent to 40 percent."
I

s Joseph Gordon-Levitt going to play The Sandman?

Cristiano Ronaldo now has his own museum.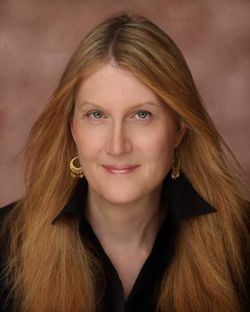 Transgender GLAAD board chair Jennifer Finney Boylan writes NYT op-ed describing volunteer work for the anti-gay Salvation Army.

According to the Dallas Morning News, the hetero-only alternative to the Boy Scouts is starting to take off in Texas and beyond: "Trail Life is very much what families want," said Rob Green, a former BSA executive who is CEO of the new group. "They just don't know it yet."

Indiana State University groups affirm opposition to constitutional ban on same-sex marriage: "School President Daniel J. Bradley said Monday in a statement that the groups' actions are in keeping with ISU policies barring discrimination and harassment based on several factors, including sexual orientation."

LGBT social networking app for ages 12 and up launches: "Distinc.tt uses real-time collective knowledge to connect trendsetting crowds and travelers to the places and people that best reflect their distinct interests. With an emphasis on real identities and good taste, Distinc.tt sleekly leads users to the event, restaurant, party, or vacation spot most interesting to them. In addition to seeing friends or new people nearby, members can view the places and events where users currently are, and where they plan go to in the future.

Revolving De Niro.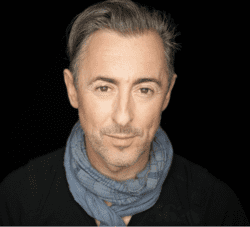 Alan Cumming: "I still define myself as a bisexual even though I have chosen to be with Grant. I'm sexually attracted to the female form even though I am with a man and I just feel that bisexuals have a bad rap."

Meet the robot telemarketer who denies she's a robot.

Toronto Film Critics Association name Inside Llewyn Davis as best picture.

Six Feet Under's key players look back on that show's amazing final episode. Alan Ball: "The writers convened for season five to start working on story, knowing the show was going to end. I had always had an instinct that Nate [Peter Krause] would have to die, since his whole journey was coming to terms with his own mortality. But we didn't want to end the final episode of the series like that. Once we figured out how to have him die three episodes from the end, suddenly it all started to fall into place. Somebody said, 'We should just kill everybody' — I wish I could remember which other writer it was who pitched this, because it wasn't me — and everybody laughed. And then whoever it was said, 'No, I'm serious. We should jump ahead in time and see everybody at the moment of their death.' At which point I went, 'Of course.' I mean, that's the perfect way to end this show. How else could you do it?"