Former fed official accused of wanting to 'ship out' gay workers to Detroit.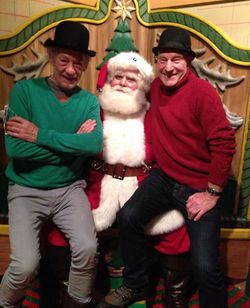 Ian McKellen and Patrick Stewart enjoy Santa's lap.

Christine Quinn says good-bye to NYC City Council: "I've seen [the Council] do remarkable things from [aiding] tenants to protecting a woman's rights to choose to reducing corruption in government, bringing transparency, reducing the carbon footprint, leading the way in saving the planet, and I am humbled and extraordinarily grateful to have gotten to lead it for eight years."

Billboard erected in honor of Nelson Mandela uses Morgan Freeman's photo instead. "The billboard was erected on the side of a road in the southern city of Coimbatore as part of memorials across India and the world to Mandela, who died on December 5."

Man claims he was fired for being straight: "A married, heterosexual gym teacher at a tony Upper West Side private school was fired because his lesbian supervisor disapproved of his "traditional family status," the canned teacher claims in a new Manhattan lawsuit. Gregory Kenney, 50, taught gym at the Trinity School on W. 91st St. for 16 years before he was let go in June 2012."

VIDEO: The Empire State Building's Christmas light show.

Male model fix: Broderick Hunter.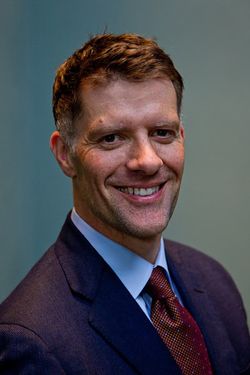 Gay national AIDS director to leave White House: "Grant Colfax, director of the White House Office of National AIDS Policy, will depart the White House on Jan. 13, a White House official said, after having been named to the position a year-and-a-half ago. At the Office of National AIDS Policy, a component of the White House Domestic Policy Council, Colfax was responsible for leading prevention efforts through education initiatives and helping to coordinate treatment of people living with HIV/AIDS — both within the United States and overseas."

Vin Diesel announces new Fast and Furious 7 release date.

The Family Research Council is upset the gays and lesbians are signing up for health insurance: "By funneling more money to the LGBT community, the administration is only making the system more unsustainable. To properly funding the system, healthy applicants — not a high risk pool fed by even higher risk behavior. As taxpayers are about to find out, the system wasn't designed to withstand the volume of elderly, sick, and at-risk patients most likely to enroll. Either the exchanges will buckle under the weight or the government (i.e. taxpayers) will start shouldering even higher costs to compensate for the medical demand."

Beyoncé hands out gift certificates to shoppers at Walmart.

Kate Winslet named her son 'Bear'.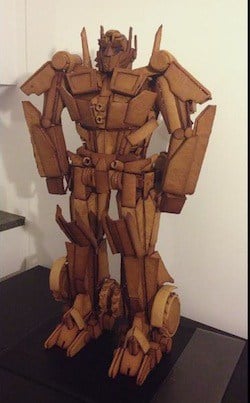 Hello, gingerbread Optimus Prime.

Nike PAC for marriage equality in Oregon reaches its $280,000 goal: "Nike reported Friday that $100,000 of the PAC's funding came from the company itself and another $180,000 from Nike executives and employees. A report filed with the Oregon Secretary of State's office shows founder Phil Knight and CEO Mark Parker each donated $10,000 to the fund."

Ugandan activist Frank Mugisha to fight anti-gay bill: "We are going to do a lot of campaigning in the media, in the press, with our allies, human rights organisations. When coming back from Christmas, we shall have a lot of support. We are also working with our legal team."

A DJ once smashed a record on Simon Cowell's head at a gay club: "Ian, who was the resident DJ at the London gay club at the time in the mid-1980s, said: 'Simon brought Sinitta to the DJ booth at Heaven, because I banned the record. I told him I am not playing this shit, no way – I am not playing So Macho. He said 'Here is the record, just put it on' and I said no. I was cueing a record up to mix, he grabbed it off the record deck and put So Macho on the deck instead and he said 'Play it'.'"