Don Lemon: President's $100 million pledge to HIV research good, not good enough.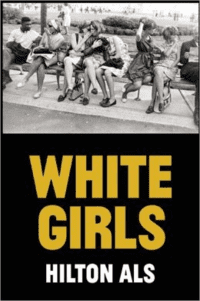 92 writers (including our book critic Garth Greenwell) name their favorite LGBT books of the year. "Outpacing all others, the book of the year is New Yorker critic Hilton Als' collection of essays White Girls, a work of such dazzling thought and originality you'll soon see how the title applies to Truman Capote and Malcolm X and Michael Jackson. As in the best queer tradition, his outsider status strengthens and expands his perspective."

George Clooney hasn't met the love of his life yet.

Jared Leto named Best Supporting Actor by New York Film Critics Circle for role as transsexual in Dallas Buyers Club. More here.

Richard Socarides interviews Evan Wolfson on the battle to win the freedom to marry. "There are now some forty-four cases in nineteen or twenty states moving forward. And one of them may be the case, or it may be some other case down the road. We can encourage the Court to take the right case at the right time and do the right thing—within a matter of years, not decades."

LGBT leaders gather in Denver for international conference: "The 29th annual International LGBT Leadership Conference, also known as LGBT Leaders 2013, kicks off in Denver, Colo., this Thursday with an opening night reception at the McNichols Civic Center. Nearly 600 attendees from ten countries are expected at the three-day event…"

Harry Styles and David Beckham hang out together.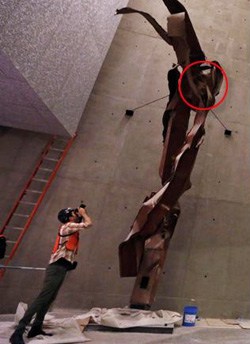 "Angel of 9/11": Workers see face in twisted steel from former World Trade Center.

Dallas City Council members express support for gay rights: "Several Dallas City Council members spoke in support of taking action to promote LGBT equality during a committee meeting on Monday. The council's Budget Finance & Audit Committee, made up of five council members, heard a briefing from two high-level openly LGBT city staffers titled, 'The Status of the Defense of Marriage Act and Its Impact.'"

What did you learn from the Hercules trailer?

Gay man faces eviction for renting out enclosed Manhattan terrace: "If I get kicked out of here, I might end up homeless, and I've been homeless before," he said last week in the fading afternoon light on his terrace, a sweeping view of Midtown behind him. "Or I'll have to move to some small town where I know nobody. And believe me, once you hit my age, it's very, very difficult to make new friends."

REPORT: Train engineer dozing before deadly Metro-North derailment.

Here's the recorded soundtrack to The Sound of Music Live.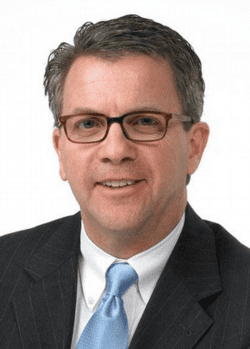 Republican mayor of Evansville, Indiana joins opposition to constitutional ban on same-sex marriage: "In a letter to area lawmakers, Winnecke stated the amendment was unnecessarily divisive and that economic development, jobs and the quality of life were the most important issues in his part of the state."

Farming life can be hard for LGBTs.

Gay couple says they were kicked out of a restaurant in Pointe-Claire, Canada for being gay: "I was on the phone in the corner and [my girlfriend] came up behind me, and she hugged me and kissed me on the cheek, and he approached us."
E

pic note-passing war on a Thanksgiving flight was a hoax.

The NYT on San Francisco's efforts to connect with its huge homeless LGBT population: "City leaders were startled this year when a survey revealed that 29 percent of the homeless population —about 2,100 of the 7,350 people counted — identified themselves as gay, lesbian, bisexual or transgender…In response to the findings, Mr. Dufty and Kara Zordel, a coordinator of Homeless Connect, organized an event in October that offered medical and dental services and other assistance to gay, lesbian, bisexual and transgender people who are homeless." We wrote about the event HERE.