Rebecca Black moves from "Friday" to "Saturday."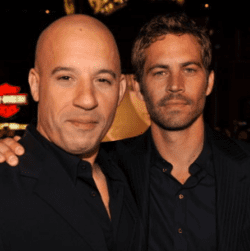 Vin Diesel relayed a touching moment he had with Paul Walker's mother: "His mother hugged me and said I am so sorry… I said sorry? You're the mother who lost a son?… She said yes, but you lost your other half…"

 Fast & Furious 7 director says that the film will move forward.

Nelson Mandela's family releases their first statement since the late leader's death: "[The family] is humbled by the messages of condolences and support we continue to receive from governments and people of the world."

It appears that Miley Cyrus will keep twerking through the holidays.

Ja Rule attempts to debunk gay rumors by posing with his wife in lip-locking photo on Instagram.

European spacecraft might be the first to landing on a comet: "Scientists hope that studying how the comet changes as it moves into the inner solar system will help explain unsolved mysteries about life on Earth, such as how water first arrived on our planet."

Family Secrets, which is being touted as the very first gay Egyptian film, will screen at the Dubai International Film Festival.

Five Lesbian films that apparently get same-sex love right.

The 45 most powerful photos of the year.

The full list of Grammy nominations in case you want to keep tabs.