Indian justices cited Anton Scalia and Clarence Thomas in their opinion.

New York Times slams "disgraceful" India Supreme Court ruling criminalizing gay sex.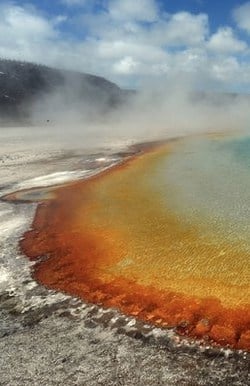 Yellowstone supervolcano far larger than previously thought: "A team found the cavern stretches for more than 90km (55 miles) and contains 200-600 cubic km of molten rock."

Madonna and boytoy Brahim break up.

Soweto Gospel Choir performs emotional flash mob tribute to Nelson Mandela at grocery store.

Ireland's Minister for Justice, Equality and Defence, Alan Shatter, TD, orders the recognition of marriages performed elsewhere.

Guy Pearce to star as romantic interest for Sean Hayes in Sean Saves the World: "Pearce will play a charming, thrill-seeking adventurer who Sean will do almost anything to impress. He'll appear in the NBC sitcom's 15th episode, which is slated to shoot in early 2014."

Santa gets a lapdance from Colton Haynes.

Is the universe a hologram? "In 1997, theoretical physicist Juan Maldacena proposed that an audacious model of the Universe in which gravity arises from infinitesimally thin, vibrating strings could be reinterpreted in terms of well-established physics. The mathematically intricate world of strings, which exist in nine dimensions of space plus one of time, would be merely a hologram: the real action would play out in a simpler, flatter cosmos where there is no gravity."

One Direction goes to Sesame Street.

A puffin contemplates the world…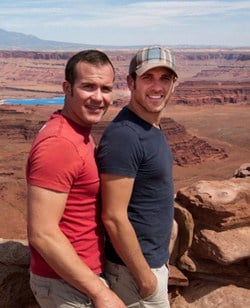 Freedom to Marry catches up with the couple in the Home Depot proposal video.

Comedian bakes iPhone cookies to trick the cops, gets nabbed for unpaid parking tickets.

Animal NY catches up with Lydia Callis, the New York City-based sign language interpreter who gained fame for her television appearances alongside Mayor Bloomberg during Hurricane Sandy, following the fake sign language controversy at the Mandela memorial.

Ann Romney: "Its too bad the election isn't today."

Al Jazeera looks at India's transgender commmunity. "They laugh, cry, love, despise, dream, despair and do everything else as everyone else does. Only, life seems a lot tougher for transgenders with mindsets stacked against them."

Nolan Gerard Funk is the new face and body of Versace.

Tom Hardy looking amazingly smashing in a trench coat.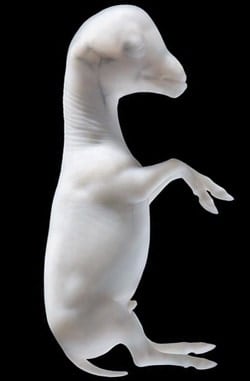 Extraordinary photos of horses in the womb.

First water plume is seen firing from Jupiter's moon Europa.

Westminster City Council approves permit to the Vietnamese American Federation of Southern California despite the fact that they won't allow gay and lesbian group to march in parade: "They say our community goes against Vietnamese tradition, but Vietnamese tradition is about love and respect," said Joee Truong of Viet Rainbow of Orange County, which has won the attention and support of national gay rights groups like GLAAD.

NBC fails to disclose Johnny Weir's association with Russian consulate.

Ryan Carnes returning to General Hospital in the role of Lucas Jones, the gay nephew of 'Luke' Spencer (remember Luke and Laura?). Our tipster reminds us: "Carnes was rumored to have quit GH the first time when the show decided to have Lucas come out as gay because his agent feared, post-Eating Out and GH, that he would be typecast as gay. Guess he either has new management or has gotten over himself because he's now returning to the role in it's fully out incarnation. (actor Ben Hogestyn played Lucas's coming out story after Carnes quit)".