Indians go 'gay for a day'.

John Boehner sneers at conservative activists: "I just think that they have lost all credibility."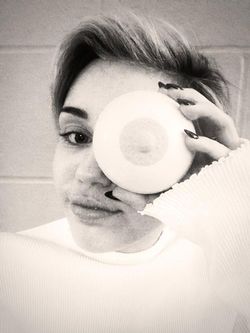 Miley Cyrus wants female nipples freed.

Susan Sarandon gets stoned before every awards show except the Oscars.

Winnie Mandela talks about Nelson Mandela's final moments: "I realized all along as human beings I honestly could not find myself saying 'it is time' but I knew we had reached the end. You get this numb feeling. You don't react to that. I can't describe that kind of sorrow. Even though he was 95 and had done so much, there was so much that was still not done."

Uncle of North Korean leader Kim Jong-un executed for 'treachery'.

Media Matters declares end of war on FOX News: "According to its strategic plan for the next three years, a copy of which was provided to The Huffington Post, Media Matters envisions shifting its focus to new, increasingly influential targets, including Spanish-language media, social media streams, alternative online outlets and morning and entertainment sources. It will enhance its state media and issue-based monitoring, as well as continue its focus on right-wing radio and legacy outlets."

Adam Lambert not sure how long he'll be on Glee: "I'm having a good time popping in here and there because I have a lot of other stuff in the mix right now."

Like an ex-boyfriend?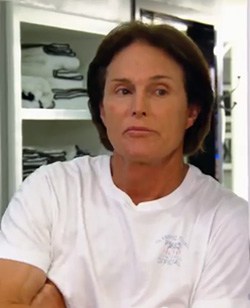 Bruce Jenner shaving off his Adam's Apple: "The procedure is typically done on patients who are in the first stage of gender reassignment, but Bruce tells TMZ that is NOT the case with him.  He says, "I just never liked my trachea."

L.A. house listing basically a gay dating ad: "Buy this house and a parade of buff dudes will arrive to stare pensively into the distance, relax in your new bathtub, meditate in your yard, and engage in general bro-y homoeroticism."

Is the universe about to collapse?

U.S. military lobotomized veterans for being gay during and After World War II: "The U.S. government lobotomized roughly 2,000 mentally ill veterans—and likely hundreds more—during and after World War II, according to a cache of forgotten memos, letters and government reports unearthed by The Wall Street Journal. Besieged by psychologically damaged troops returning from the battlefields of North Africa, Europe and the Pacific, the Veterans Administration performed the brain-altering operation on former servicemen it diagnosed as depressives, psychotics and schizophrenics, and occasionally on people identified as homosexuals."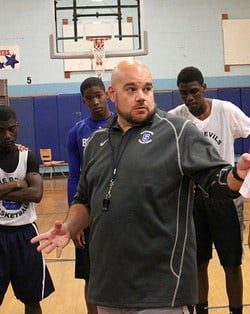 Al Jazeera profiles first openly gay high school basketball coach in NYC area: "There are places where openly gay and lesbian coaches are completely supported and places where they're scared to death to lose their jobs."

Record number of openly LGBT candidates seek state House seats in Texas: "Five out candidates — all Democrats — filed to run for House seats before Monday's deadline. The previous high was four openly LGBT candidates in 2012."

After joining Weather Channel, Sam Champion suddenly changes his mind about naming winter storms.
C

assini spacecraft sends back new pictures of lakes on Saturn's moon Titan. "Cassini's most recent passes of Titan's northern hemisphere have shown that one lake called the Kraken Mare is much larger than astronomers originally thought. Astronomers were even able to calculate the depth of the lake Ligeia Mare (560 feet) using radar signaling from Cassini."