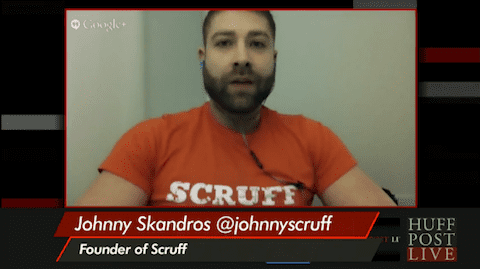 Face fuzz has been seeing a resurgence in recent years and among gay men in particular, as evidenced by the popularity of location-aware social networking applications like Scruff and Growlr. The founder of Scruff, Johnny Skandros, was brought on to HuffPost Live to offer his theories as to why men are once again embracing their beards. In short, he figures it's a cultural shift from the clean-shaven metrosexual look of the 90s seen in Will & Grace and Queer Eye for the Straight Guy.
You can watch the Huff Post Live video AFTER THE JUMP…
Why do you think beards are back?