The lawyers defending Pennsylvania's ban on same-sex marriage from a court challenge brought by the ACLU are seeking ridiculous and undue requests for information on the sexual histories and relationship background of the plaintiffs in the case, Think Progress reports: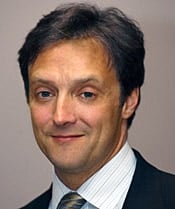 Among the requests, said [Witold] Walczak (pictured), are whether any of the plaintiffs were ever in a relationship with a person of the opposite sex and names and contact information for every person with whom they resided over the last 10 years. The state is also seeking the identity of all health care providers from whom the plaintiffs sought treatment or counseling for harm they allegedly suffered as a result of allegations in the lawsuit, Walczak wrote. […]
Other information requests by the state's lawyers are unduly burdensome, including correspondence, letters, notes, records, reports, diaries or any other writings that pertain to the subject or events on which the lawsuit is based, Walczak wrote.
It's unclear how this kind of personal information about the plaintiffs would be pertinent in a case about whether it's constitutional for Pennsylvania to not recognize the marriages of same-sex couples. Details such as when they came out, whether they identify as exclusively gay (as opposed to bi), or whether or not they've ever struggled because of the impact of homophobia do not impact the validity of their current families. It's possible that the $400/hour lawyers are planning to argue that the court should not consider sexual orientation with heightened scrutiny, which would require demonstrating that sexual orientation is not "immutable." If any of the plaintiffs did, in fact, have opposite-sex partners at a previous point in life, they could try to argue that this is evidence of "change."