U.S. Customs and Border Protection will begin recognizing same-sex couples as families during the customs declarations process for those entering the U.S. Metro Weekly reports: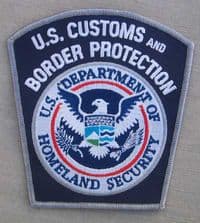 Under the broadened definition of "members of a family residing in one household," long-term same-sex couples and other domestic relationships will allow U.S. citizens, along with residents and international visitors, to file a joint customs declaration for required items when they enter the U.S.
According to Customs and Border Protections, the change in regulation will "more accurately reflect relationships for U.S. citizens, residents and international visitors who are traveling together as a family." The move is also expected to reduce paperwork and increase the processing of passengers.
The official change in policy regulation is scheduled to take effect 30 days after its publication – expected next week – in the journal of the federal government, the Federal Register. The rule change was first proposed in March 2012.