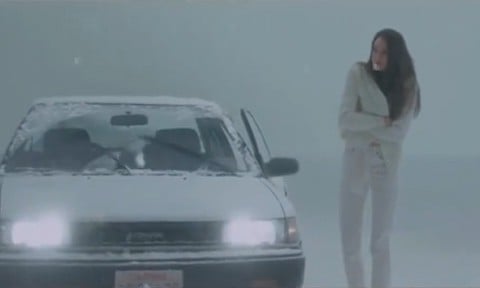 Openly bisexual Japanese-American director Gregg Araki recently released the trailer for his new dramatic film White Bird in a Blizzard which explores the life of a teenage girl following her mother's sudden disappearance.
The film is an adaptation of Laura Kasischke's novel and stars Shailene Woodley, Gabourey Sidibe, Christopher Meloni and Angela Bassett among others.
You may know Araki from his HIV-road movie The Living End, his "Teenage Apocalypse Trilogy" — all of which featured queer teens living in disarray — his bisexual romantic comedy Splendor or his critically-acclaimed film Mysterious Skin which starred Joseph Gordon Levitt as a gay hustler.
Araki's tenth and most recent release (Kaboom) won the Cannes Film Festival's first ever Queer Palm award for its recognition of LGBT issues during its 2010 premiere. White Bird in a Blizzard will premier at the 2014 Sundance Film Festival this January.
Oh and the song in the trailer, in case you're wondering, is "Sea, Swallow Me" by Harold Budd.
See the trailer AFTER THE JUMP…