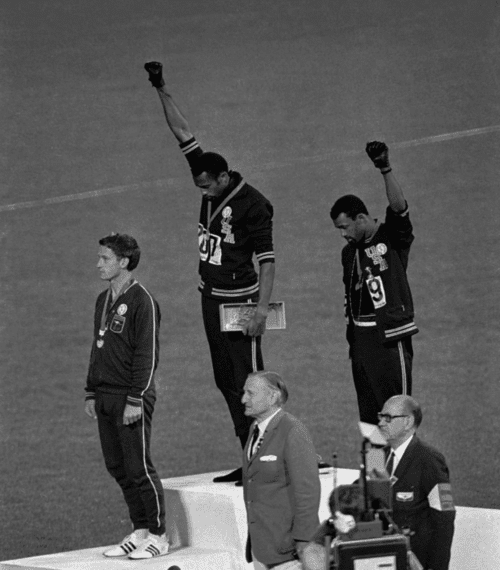 John Carlos, who participated in what The Nation calls "the most radical moment in Olympic history, when "he and gold medalist Tommie Smith raised their black-gloved fists in an emphatic show of support for civil and human rights" at the 1968 Mexico City Olympics, speaks with the publication about gay rights and what athletes risk by speaking out at Sochi:
"They're going to risk condemnation. They're going to ridicule him in the early stages, until society wakes up and realizes that the individual is right and had a right to speak out for the issues that concern his life as well as so many others."
Carlos also has high praise for Billie Jean King and is glad that people of all races and sexual orientations see his act as an inspiration:
"Well, it makes me feel good. You know, we can't put labels or tags on one another. All we can say is that we're just human beings. And we should try to remember, regardless of what your ethnic background is, or what your sexual preference is, or what type of food you like, it doesn't matter. It just matters that we all have the right to be who we are in this society. And we need to keep fighting to make sure that there's an even playing field for all people that are being oppressed."
Read the full interview HERE.