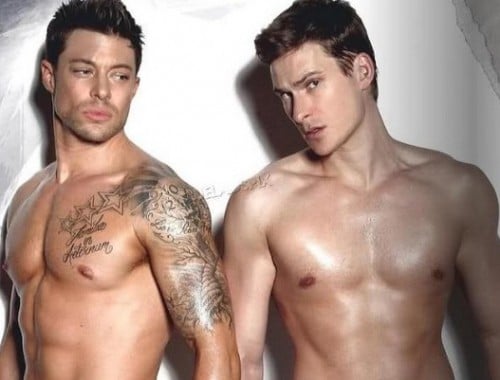 Following last week's revelations on Big Brother UK from British boy bander Lee Ryan that he had experimented with men, the British tabloids reported that  he had been in an "intense relationship" with bi Blue bandmate Duncan James.
A friend of the two told The Sun: "Lee has an incredibly intense relationship with Duncan. He feels he is the only person in the world who truly understands him.
"They love each other and it's true they've been intimate over the years. They're completely comfortable with each other and still go on holidays together."
After Lee's revelation on the show, Duncan took to Twitter: "I thought I was the only 'bi/gay' one in the band! Lmao #jumping OnTheBandWagon."
The pair had previously admitted high fiving over girls heads during threesomes.
James joked about the relationship rumors on Twitter:
Still laughin at this mornings claims. Every1 knows about the 3somes but it's never gone beyond that. I mean I love Lee but not THAT much!