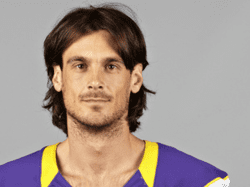 Former Vikings punter Chris Kluwe says he has witnesses to his claims about homophobic behavior by officials with the Minnesota team, he tells USA Today:
"I'm glad they're taking it seriously. This is something I wrote down, because it's what happened to me, and I'm 100 percent confident in what I wrote, and there are witnesses that will back me up. Let the investigation begin."
In related news, Chelsea Clinton offered her support to Kluwe this morning, tweeting: "We should never punt when it comes to equality, @ChrisWarcraft is a great example."