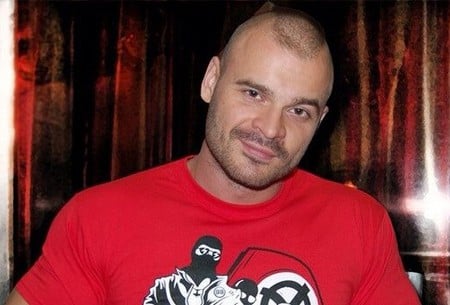 Maxim Martsinkevich, the leader of the homophobic vigilante group "Occupy Paedophilia" that has lured and tortured a number of gay teens in Russia, was recently arrested in Cuba on an international warrant.
LGBTQ Nation reports that Martsinkevich, also known as Tesak or machete, has been transported to Russia and is under arrest:
A spokesperson for the Russian Federal Security services told LGBTQ Nation that Maxim Sergeyevich Martsinkevich, also known by his street nickname "Tesak" (or, the "Cleaver") arrived at the Russian capital's Sheremetyevo Airport after a direct flight from Havana, and was immediately detained by Russian law enforcement.
Martsinkevich had been formally charged and arrested in absentia on Dec. 13, 2013, by Moscow's Kuntsevskiy court.
He is being held on charges of committing a crime under Art. 282 of the Russian Criminal Code – incitement of hatred or enmity and human dignity with violence – in connection with videos that his anti-gay Russian group "Occupy Pedophilia" had posted online.
Martsinkevich faces a possible sentence of 3 to 5 years in prison depending on the outcome of the trial.