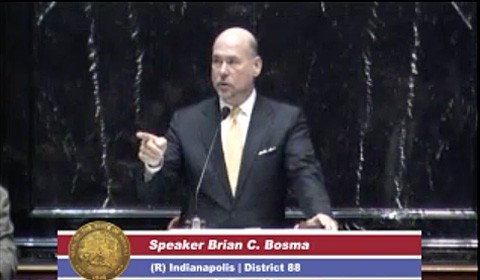 The Indiana House has passed the amended HJR3, the constitutional amendment banning gay marriage, in a 57-40 vote.
The bill now moves to the Senate, which must approve the amended language. A sentence that prohibited any legal relationship that is "identical or substantially similar" to marriage was struck from the amendment yesterday.
If the Senate passes the amended version, it will not go to the ballot in 2014. It must begin the process anew. The senate could work to re-add the second sentence.
A constitutional amendment needs to pass two separately-elected General Assemblies and be approved by a voter majority in a public referendum before becoming part of the constitution.