Trans subject of golf article kills herself: did author drive her to it?

Maria Sharapova has said all she is going to say about Russia's anti-gay law.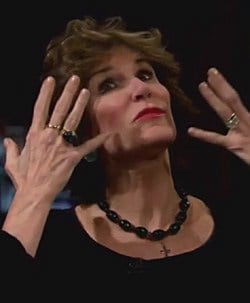 Mary Matalin's appearance on This Week with George Stephanopoulos wasn't her only nutty one. On Friday, she appeared on Real Time with Bill Maher and Gawker's Rich Juzwiak took notes.

Bradley Cooper gets some action on the SAG red carpet.

Dennis Rodman entered rehab for alcoholism.

Nun gives birth to baby boy in Italy: "I did not know I was pregnant. I only felt a stomach pain," the nun was quoted as saying at the hospital, the Italian news agency ANSA reported.

NBC to produce Peter Pan as live musical follow-up to The Sound of Music: "Using his platform Sunday at the Television Critics Association's winter press tour, NBC entertainment chairman Bob Greenblatt said NBC would broadcast a live performance of Peter Pan set for Dec. 4."

Matt Bomer and his partner Simon Halls head to Cabo.

Justin Bieber's mansion was reportedly filled with drugs.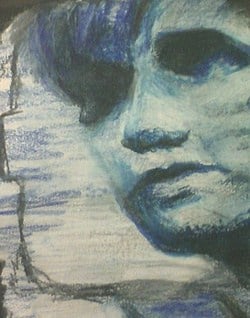 Matthew Shepard portrait turns up at SF BART station lost and found.

SeaWorld shares jump after Blackfish gets snubbed for the Oscar: "Investors overwhelmingly expected 'Blackfish' to receive a nomination," Timothy Conder, a Wells Fargo Securities analyst, said in a research note today. "Investors will now likely return to solely focusing on core fundamentals."

Batman vs. Superman being pushed back 10 months.

Gay and lesbian magazine launched in Bangladesh: "The 56-page glossy magazine called Roopbaan was officially launched in the capital Dhaka late on Saturday at an invitation-only event that included leading members of the gay community and human rights activists."

Retiring Democratic Rep. Mike McIntyre (D-NC) joins 36 GOP House Reps. in backing bill limiting the federal government to only recognizing same-sex marriages that are legally conducted in the state where the married couple resides.

Male model fix: Devin Alexander.

Is Rob Lowe drinking unicorn blood?

Downton Abbey star Tom Cullen wishes he could play Lady Grantham: "She's got this incredible mix of dry cutting wit, but this surprising empathy. She's the most empathetic character in the show, actually. She's got this edge, and she just punches you in the face with ultimate humanity. It's so amazing."

Neuroscientist: Smoking increases chances of child being gay. "Dick Swaab, professor of neurobiology at Amsterdam University, suggests drinking and taking drugs can lower a child's IQ while taking synthetic hormones and smoking can increase the likelihood of girls being lesbians or bisexual."

Hey friends, I am gay.

AP: 3 gay Republicans trying to make election history.

Congressional leaders suggest Edward Snowden had earlier link to Russia: "Committees suggested on Sunday that Edward J. Snowden, the former National Security Agency contractor, may have been working for Russian spy services while he was employed at an agency facility in Hawaii last year and before he disclosed hundreds of thousands of classified government documents."