DOJ seeks death penatly for Boston bomber Dzhokar Tsarnaev.

Toronto Mayor Rob Ford sued for allegedly ordering jail beating of sister's ex.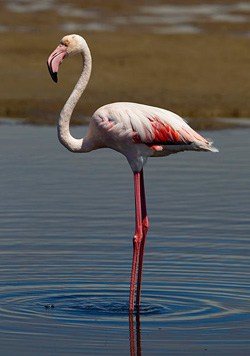 World's oldest flamingo is dead (actual flamingo not pictured).

Shakira and Rihanna do some female-on-female groping in new video.

So Madonna has probably been operating on a bad leg and faking it for the past week.

Bulgarian MPs reject amendment that would criminalize being openly gay: "The amendment to Bulgaria's Criminal Code was proposed by nationalist party Ataka, and was swiftly seen as harsher than the notorious allegedly anti-gay legislation in Russia."

Archbishops of Canterbury and York write to presidents of Nigeria and Uganda: "The letter said homosexual people were loved and valued by God and should not be victimised or diminished. The letter is also addressed to all primates (heads of national Churches) in the worldwide Anglican Communion. Archbishops Justin Welby of Canterbury and John Sentamu of York said the letter was a result of 'questions about the Church of England's attitude to new legislation in several countries that penalises people with same-sex attraction'."

Miley Cyrus offers Justin Bieber advice on The Tonight Show. Bieber is now an outlaw in three territories.

Matt Dallas and Jean-Luc Bilodeau shed clothes on Baby Daddy.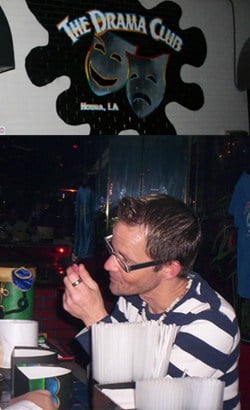 Vanity Fair examines the mysterious 2009 Christmas Eve murder of Robert LeCompte at the Drama Club gay bar in Houma, Louisiana: "The party ended early, and by 2:15 Christmas morning, no guests remained. The sole body left on the checkerboard floor was LeCompte's, sprawled out and bloody, dead from 13 stab wounds to the neck, shoulders, and chest."

The dating dilemma of gay Navajo: "…when a smartphone successfully picks up a signal and connects to gay apps in much of the heavily rural Navajo Nation, the nearest user can be more than 100 miles away. The same distance factor is true for gay bars — none of which exist on the sprawling desert territory that is home to some 170,000 people, covering a land area larger than several Eastern U.S. states."

Zachary Quinto joins Rupert Friend in Hitman sequel Agent 47. "Friend (best known for Homeland) came aboard to replace [Paul] Walker earlier this month. It will be directed by Aleksander Bach from a script by Skip Woods and Michael Finch. The project will now go before the cameras in March."

Trans woman to run against gay man for state Senate in Maryland: "A former Montgomery County council aide announced Thursday that she will run for the state senate against Sen. Richard S. Madaleno, Jr., setting up a contest between a transgender woman and the only openly gay member in the state Senate. Dana Beyer, who is executive director of Gender Rights Maryland and previously worked for former Council member Duchy Trachtenberg (D-At Large), announced her intentions on a campaign Web site and in an item that appeared on the Huffington Post."

Cate Blanchett gives good face.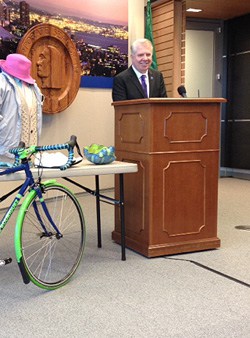 Super Bowl wager by Seattle's gay mayor Ed Murray includes Seattles Lifelong AIDS Alliance: "If the 'impossible'occurs and the Seahawks lose, Mayor Murray would send Mayor Hancock a hand-made Seahawks themed road bike from local shop Rodriguez Cycles; a custom Chihuly 'Seaform' blown glass piece in Seahawks colors; and salmon and Dungeness crab. He would also wear Denver Broncos pajamas on PJ Day, February 6, to raise awareness for Denver's Road Home, a ten-year plan to end homelessness. If (when) the Seahawks win, Mayor Hancock will be sending Mayor Murray some Denver green chili; a ball cap, hoodie and handmade skis from Denver's Icelantic Skis; a signed Broncos item to auction off to support local non-profit Lifelong AIDS Alliance; and he would be the proud owner of a custom thrift shop outfit from Lifelong's Thrift Store."

MSNBC social media manager fired for tweet saying "Maybe the rightwing will hate it, but everyone else will go awww: the adorable new #Cheerios ad w/ biracial family".

Pat Benatar and Cyndi Lauper join Cher's 'Dressed to Kill' tour.