Truly insane NOM post claims government will sue anti-gay Americans.

Senator Dick Durbin tells conservatives to put away the Ayn Rand books.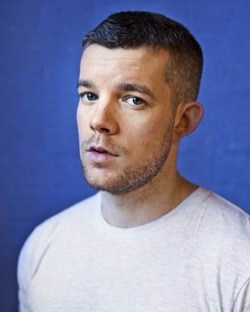 Russell Tovey talks Tom Daley, art, acting in London, and Looking: "The guy playing my boyfriend is a straight actor and for the first time in my career I felt a responsibility to him, to make sure he didn't feel I was taking advantage."

Michelle Rodriguez put on a drunken courtside show at the Knicks game.

Pakistani teen saved hundreds by throwing himself on suicide bomber.
A

nti-gay reggae artist Sizzla banned from Amsterdam's Melkweg festival. "Sizzla was set to performed on the show on March 16 in Amsterdam. However, organizers pulled the plug on the reggae veteran citing video footage from a Jamaican concert where Sizzla performed anti-gay songs."

SNL hires two black female writers.
A

aron Paul 2.0?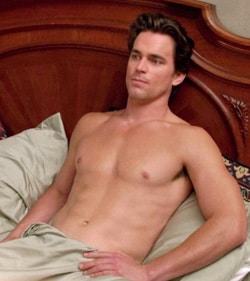 Matt Bomer strips down for White Collar.

Lance Bass: The first thing my mom did when she learned I was gay…and the 'miracle' that occurred afterward.

Alaska closer to becoming third state to legalize marijuana.

RuPaul's Drag Race new season to premiere February 24.

Pat "PJ" Newton's lawsuit against the town of Shannon, Mississippi for denying her the permits to open a gay bar will go to trial on January 26: "Newton argues the mayor and aldermen declined to issue the paperwork for a bar she wanted to open because it would cater to lesbian, gay, bisexual and transgender customers. The city has denied the allegations in briefs filed with the court. However, the court briefs offer no explanation of why the paperwork was denied."

North Korea claims discovery of unicorn lair.

Leonardo DiCaprio describes encounter with Great White Shark to Ellen.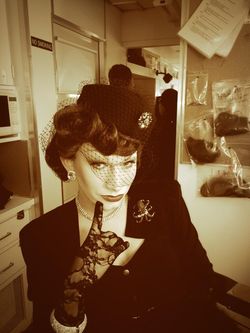 Drag Race winner Jinkx Monsoon to appear on CBS' Blue Bloods.

Sarah Jessica Parker says there's life in the Sex and the City franchise: "'A part of me thinks there is one last chapter to tell,' Parker told InStyle magazine. 'But timing is a peculiar thing. It isn't a decision that can wait for ever. I don't want to have to wear muumuus!'"

Gay activists may be barred from carrying rainbow flag in Orange County Tet Parade.

More than 65,000 parents and teachers in southern Germany sign petition protesting school's plans to teach gay sex education: "The initiative, by Baden-Württemberg's ruling regional Green/SPD coalition, wants to include the aim 'acceptance of sexual diversity' in the curriculum so that children are told about different lifestyles and relationships at a young age. But it has met strong resistance from teachers and parents. Supporters say the curriculum change will promote tolerance of lesbian, gay, bisexual, transgender, transsexual and intersexual people. "