Hundreds expected to rally for LGBT rights in Boise, Idaho.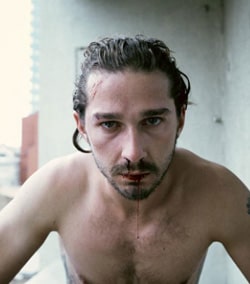 Shia LaBeouf says he's "retiring all public life" following string of plagiarism incidents.

Colorado bill would recognize gay marriage — in taxes only: "Steadman will introduce a bill this week aimed at allowing same-sex couples a way around that, saying that his proposal merely ensures that Colorado state tax law uses the filing status listed on taxpayers' federal tax returns, regardless of whether the state recognizes the marriages of same-sex couples."

Niagara Falls is nearly frozen.

Lawsuit challenges Missouri Governor Jay Nixon's order that the state accept jointly filed tax returns from gay couples married elsewhere: "Nixon said the directive applies to tax filing status and doesn't authorize same-sex marriage. The Missouri Constitution states only marriages between a man and a woman are valid in the state. The lawsuit asks Nixon's order be declared unconstitutional. It was filed by officials from the Missouri Baptist Convention Christian Life Commission and the Missouri Family Policy Council."

Miley Cyrus mopes for Marc Jacobs.

Justin Bieber viciously egged his neighbor's house.

More shots of Matt Bomer's new buzz cut.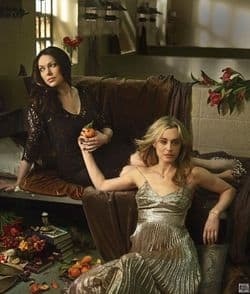 Orange is the New Elle.

Euroset chief urges staff to shove a bone up competitors' asses.

The Carrie Diaries to address the early days of the AIDS epidemic: "It felt to me that once Walt was finally becoming comfortable with his sexuality and was falling in love and having a real relationship, it was the right time to address the AIDS epidemic and how terrifying that would be for one of our own characters who is intimately connected to the story."

Long Island man arrested for robbing men he met on Adam4Adam: "Police say that Marquise J. Utsey, 22, of Roosevelt met the victims on the site and would set up meeting with them. On Sunday, December 29, 2013, at 10:20 P.M. Nassau County police say that Utsey got into the vehicle of a 23-year-old man and demanded cash after threatening the victim with a gun. The victim handed over his money and phone before Utsey ran away. The victim did not see a gun."

Kellan Lutz flashes his undies.

Millionaire Matchmaker Patti Stanger doesn't believe bisexual men exist.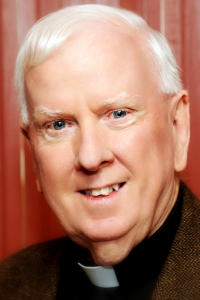 Rev. Robert Nugent, a priest who spent more than 30 years counseling gay and lesbian Catholics, died on January 1 at 76: "Before his censure — in a ruling written by Cardinal Joseph Ratzinger, who became Pope Benedict XVI six years later — Father Nugent had walked a fine line between obedience to church doctrine and what he said was a calling to minister to a group at the margins of orthodox Catholic faith."

Leaked emails support B. Scott's discrimination claims against BET: "A series of emails and memos reportedly sent between executives at BET appear to lend weight to transgender media personality B. Scott's allegations that the network discriminated against him when he was removed from a planned hosting spot for the network's annual awards preshow last June because he was dressed too femininely."

Italian police arrest suspect over death of gay rights activist: "The body of Daniele Fulli, 28, was found on the bank of Rome's River Tiber on Tuesday. He had suffered injuries to the groin and at the back of his neck. One doctor suggested it could have been gunshot wounds. Mr Fulli was reported missing on Sunday 5 January and was said to have been suffering from depression."