In a post written before the Ugandan President rejected the anti-homosexuality bill, Virgin founder Richard Branson spoke out against the anti-gay law and said he would be meeting with leaders, including Nigerian officials (where his help might be better used at the moment), about ending anti-gay persecution.
Writes Branson, in part: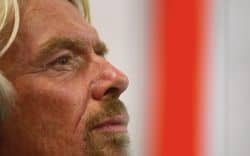 We are now working with Ugandan business people to put together a strong list of like-minded entrepreneurs and companies to appeal to the Ugandan President to not sign the bill into law. In other countries where civil rights of individuals are being abused we are also working with like-minded business people to tackle this sort of discriminatory behaviour.  Ideally, businesses and organisations should work with governments to try to change their attitudes from within countries.
I have spoken out against discrimination on many occasions, from supporting equal marriage to challenging Malaysia's leaders on Datuk Seri Anwar Ibrahim's trial. Next week I am going to meet government leaders from countries including Nigeria to discuss issues such as gay rights and try to encourage progress. We want to work with governments around the world – in countries we do and don't operate in – to change attitudes for the better. Everyone should speak out to ensure people are free to love whoever they want.
Those politicians passing draconian laws against gay people may discover their own children were born gay. Would they really want to see them locked up for life? Or tortured? We need love and understanding not punishment.