Self-driving cars get safer
Mass marketed self-driving cars are still a ways away, but industry experts are already preparing for the worst…in the best way possible.
Concerns about how self-driving cars will safely respond to emergency situations on the road or in the car itself have, in the past, put a big question mark over when the technology will be available on a wider scale. At this year's CES, however, automotive companies were showing off solutions to worst-case scenarios that may present themselves while a car is self-driving.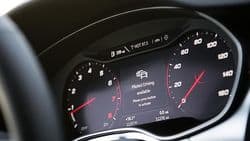 Audi, for example, demonstrated a new car that alerts the driver if they have fallen asleep at the wheel. The Verge reports that the car uses a series of cameras to make sure the driver is awake: if the driver closes his eyes for 10 seconds or more, a loud buzzer rings through the cabin to get his attention. If that doesn't work, the car automatically stops itself, turns on its emergency signal, and puts in a call to 911. Car makers are insistent, for liability's sake, that the driver stay awake and have final say over the control of the vehicle, even with self-driving cars.
Also at CES, BMW researchers have programmed a car to self-navigate in non-optimal driving conditions such as water-slicked curves in roadways. They hope to expand their technology in the future to be able to handle other adverse road conditions such as icy roads, high wind speeds, and more.
But don't expect self-driving cars on the market until the systems can handle all road and driver situations, both good and bad. Early estimates point to that happening sometime around 2020.
Drone toys
2014 looks to be the year that drones finally step into the spotlight, especially with the U.S. government set to begin testing the unmanned aircrafts above 6 states in preparation for widespread, commercial usage by 2015. Hoping to jumpstart the public's interest in the technology's entertainment potential is Parrot, the company behind the newly announced MiniDrone and Jumping Sumo. Both use sophisticated accelerometers, gyroscopes, and cameras for stability and promise precision controls with the use of a smartphone or tablet app.
Check out a fantastic video of the two little robots in action below:
Both are in pre-production and while pricing hasn't been determined, industry estimates put the two below a $300 price tag.
The TVs of Tomorrow
While many of us still haven't jumped on the 3D TV bandwagon that began a few years ago, the industry is already moving on to even bigger innovations for the future of television experience. User-controlled curved screens and Ultra High Definition displays were on brilliant display at CES this year, as the video below shows.
As mentioned, the technology is still prohibitively expensive (with some high end models in the $100,000 ballpark range) But as the technology catches on over the coming years, the price will become more reasonable. Expect these TV prices to begin their steady decline by the end of 2014.
Sony's got its head in the cloud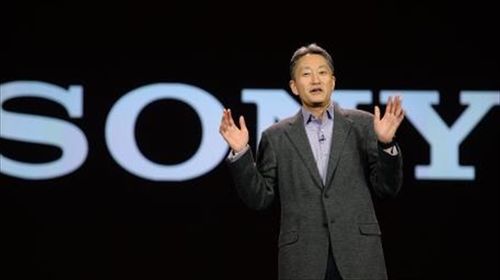 In other television news, Sony announced the company's plans for a cloud-based TV service that will provide live television, video on demand, and even DVR across all Sony gadgets.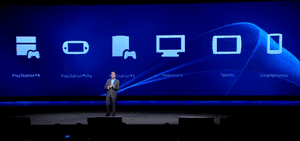 Said CEO Kaz Hirai::
"We're really just trying to bring a new experience of TV viewing — that combines live TV but make it seamless so that you're also accessing other streamed content as well."
And for gamers, Sony also announced PlayStation Now, a service that will bring streaming PlayStation games to TVs, consoles, and phones.
High-tech, high-class smartwatches
2014 already promises to be a watershed year for wearables and CES showed off a host of new technology and design upgrades for the nascent smartwatch market.
The Pebble smartwatch, which had its big coming-out party at last year's CES, is set to get a high-end sibling by the end of 2014. The Pebble Steel uses higher-end materials, a classic watch design, and a new tricolor LED screen all for $249.
With a dual-hinge strap design that "flows" around your wrist, MetaWatch's new premium Meta smartwatch (pictured below) is yet another option for those looking for a more aesthetically pleasing device.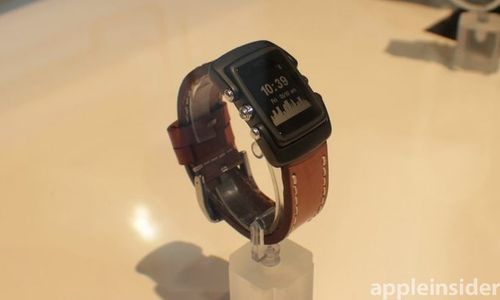 The Meta, like most other smart watch options, connects with Apple's iPhone. Pricing has not been announced, but current generation Meta watches retail between $130 and $180.
Toyota flexes its innovation
Cars were all the craze at CES this year, with some even saying the event had turned into more of a car show than a tech show. Toyota proved this by showing off some impressive car concepts that look to revolutionize both the fueling and portability aspects of driving.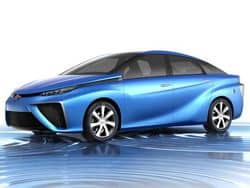 Toyota's hydrogen fuel cell-powered FCV prototype made its first U.S. appearance at CES this year. The car promises a 310-mile range between hydrogen refuels, with no minimal wait time for battery recharge. The FCV will initially debut in California hopefully sometime next year with a price tag currently estimated between $50,000 and $100,000.
And while it may never make it to production here in the U.S., the company did show off its zippy new i-Road concept car. The motorcycle-car hybrid looks simultaneously fun and terrifying to drive and will soon begin trial markets in Japan and France.
Virtual Reality 2.0
One of the more exciting tech trends on the horizon is the launch of virtual reality headsets. I've previously highlighted some of the reaction videos of people both young and old reacting to the surreal experience of virtual reality devices like the Oculus Rift. As a piece of first generation technology, however, these devices have yet to unlock the true potential of augmented reality.
Fortunately, the next step towards seamless VR showed up at CES this year in the form of a high-resolution, motion-tracking prototype called Crystal Cove. The new addition to the Oculus line adds improved resolution and positional tracking to the experience. And while motion sickness still remains an issue with the tech, there's no denying that this is a big step forward.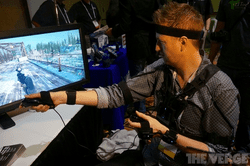 Other companies at CES demonstrated their desire to providing an immersive, full-body experience for virtual reality. PrioVR came to CES to show off their controller suits, which use motion-capture technology to enable your body to be the video game controller itself. The Verge reports that on February 14th the company will launch a Kickstarter to begin selling its devices to customers, in both half- and full-body versions. The half suit, which covers the upper body, will sell for around $270; the full-body suit will sell for "less than $400," the company says.
Portable 3D Printers
Like the computur before it, 3D printing technology that used to take up the space of an entire room has now shrunk to portable sizes. Engadget reports on the Matterform: a crowdfunded, $579 desktop 3D scanner that's also its own carrying case.
Also cool is the fact that the rotating bed also raises and lowers, so you get more angles for a fuller picture of the object being scanned. And then there's the fact that the whole thing folds up into a rugged case with a handle, for those ever-important 3D-scanning house calls.
And with Black Eyed Peas' will.i.am even stopping by CES to brag about the future of 3D printing, including the rise of the 3D printer market in my "Top 5 Tech Predictions for 2014" now seems appropriate.
The cutest little camera ever
Speaking of portability, Polaroid has expanded their line of hi-definition mountable action cameras witht the C³, an adorable square-shapped camera that is both waterproof and equipped with a wide-angle lens.
[image via Devin Coldewey / NBC News]
Wearable robotic exoskeletons
Ekso Bionics' new exoskeleton gives those confined to wheelchairs the amazing opportunity to stand and walk. The Verge reports that over 2,000 people with varying degrees of lower-body paralysis across the US have suited up in the Ekso and taken a collective 4 million steps, according to the company.
Check out a video of the wearable robot below:
Bonus: Michael Bay's on-stage meltdown.
In case you missed it.
News tips? Comments/Suggestions? Tweet me @kylergee.