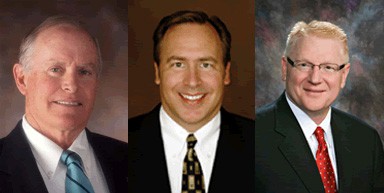 Three Republican Senators are now calling on Governor Jan Brewer to veto SB 1162, the bill that would allow businesses to discriminate against gays based on their religious beliefs, ABC15 reports:
Sen. Bob Worsley says he and Sens. Adam Driggs and Steve Pierce sent a letter to Brewer Monday asking her to strike down the legislation allowing business owners with strongly held religious beliefs to refuse service to gays.
Worsley says he was uncomfortable when he voted for the bill. Both he and Pierce called their votes a mistake.