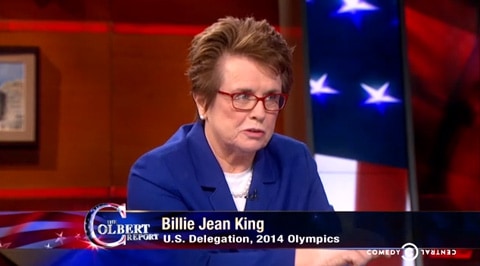 Billie Jean King will not be attending the Opening Ceremonies of the Sochi Olympics with the U.S. delegation because of her mother's health, the AP reports.
Said King in a statement:
"It is important for me to be with my mother and my brother at this difficult time. I want to thank President Obama for including me in this historic mission and I look forward to supporting our athletes as they compete in Sochi."