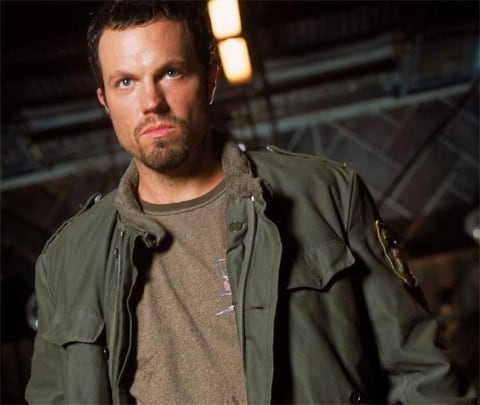 It's a touch ironic to hear homophobia from someone who played a male character named "Jayne," but this past Thursday Firefly actor and Buffy the Vampire Slayer regular Adam Baldwin (no relation to the Baldwins) took to Twitter to vent about same-sex marriage and compared it to a father wanting to marry his son.

Of the several intelligent and insightful arguments he made for his position, he at least took the time to point out that he wasn't talking about sex: 
Who said anything about "sex,"H8rs?! This is a Liberty & ca$h deal! Love ≠ Sex.

— Adam Baldwin (@AdamBaldwin) February 21, 2014
Then again, this is a right-wing conservative who's buddy-buddy with Ted Nugent, so his attitude is not terribly shocking in context.
ICYMI, @TedNugent: "Courage, Cowardice and the Wordsmiths." – http://t.co/m328rSY8PW ~ Explains Obama & his craven, "offended" bots.

— Adam Baldwin (@AdamBaldwin) February 21, 2014
Baldwin claimed that Huffington Post Gay Voices misquoted him and that he never made an incest comparision, that it was strictly addressing "tax avoidance marriage."
And thus the public interest in another Firefly movie waned a bit more.