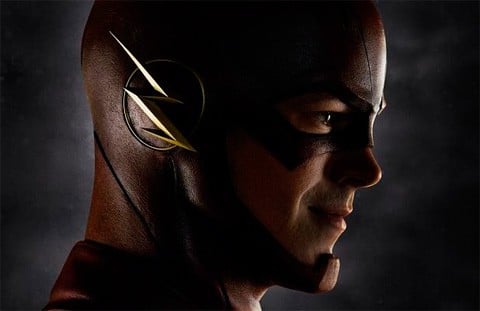 The CW today released the world's first look at Grant Gustin (Glee's gay Warbler) in his new role as The Flash, a spin-off of the network's Arrow series. Gustin appeared in Arrow's two-part season finale in December but was not in superhero form.
Production on the pilot is scheduled to begin next week.
What do you think of Gustin as the super-speedy superhero?