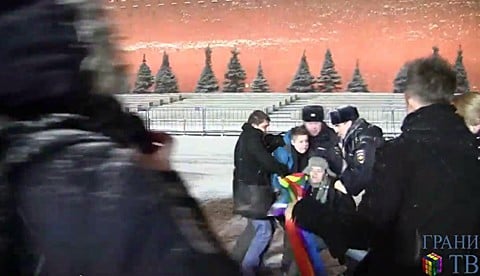 The International Committee appears to be absolutely fine with the detention and beating of LGBT activists that occurred yesterday as the Games opened, Buzzfeed reports:
"We understand that the protesters were quickly released," Emmanuelle Moreau, the IOC's head of media relations, said in an email to BuzzFeed. "As in many countries in the world, in Russia, you need permission before staging a protest. We understand this was the reason that they were temporarily detained."
4 arrests in St. Petersburg and 10 arrests in Moscow were among more than 60 reported arrests across Russia, according to the NYT. Those detained in Moscow were reportedly beaten.
Watch Rachel Maddow's report on the arrests here.