Why Kiev is burning, explained. VIDEO: "I am a Ukrainian".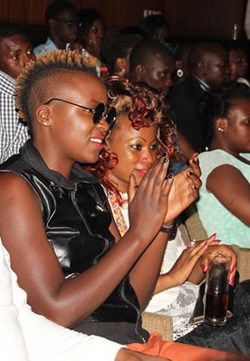 Ugandan rapper Keko criticizes government over anti-gay bill: "If Sevo signs the anti-homosexuality bill, we are always going to be third world. Development is tolerance".

Miley Cyrus and Jared Leto are an item?

Researchers find partial genetic link to homosexuality: "A region of the X chromosome called Xq28 had some impact on men's sexual behaviour – though scientists have no idea which of the many genes in the region are involved, nor how many lie elsewhere in the genome. "

FOX News scrapes the bottom of the Clinton conspiracy barrel: "Fox News will host discredited smear merchant Kathleen Willey tonight to attack Hillary Clinton. Willey is not credible — she has repeatedly been caught contradicting her own sworn testimony and has pushed absurd conspiracies that the Clintons killed her husband and former White House aide Vince Foster."

Nicole Richie was Britney Spears' Vegas slave.

VIDEO: Woman gets surrounded by herd of rabbits.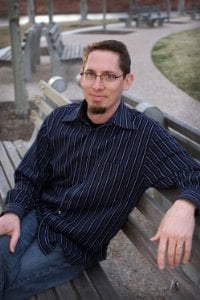 Anti-gay researcher Mark Regnerus: Same-sex marriage will grant straight men "permission to stray", have anal sex.

Appeal of gay marriage ruling sought in Kentucky. "Rep. Stan Lee, of Lexington, said in a letter to Beshear and Conway that Kentucky voters in 2004 overwhelmingly passed an amendment to the Kentucky Constitution that defined marriage as between one man and one woman."

Rainbow fence pops up around SF construction site: "The colorful fence may be symbolic of the 110 apartments reserved for LGBT seniors that the 55 Laguna project will include once it is complete."

The National Review is to the right of the Kansas GOP: "NRO's Ryan Anderson insists the Kansas law permitting government officials and any individual person to discriminate against gay couples in civil marriages (which are banned in Kansas) is just a defense against oppression (which doesn't yet exist)."

Eric Dane ups his DILF cred.

New York radio hosts Steve Harper and Leeana Karlson suspended over homophobic parent hoax: "The suspension is 'until further notice,' David Widmer, general manager of Connoisseur Media Long Island, the station's owner, told Newsday. 'We're still meeting with various community organizations and hearing feedback from listeners and the business community.'"

HBO renews Getting On.

Apple to bring iTunes Festival to SXSW: "Taking place at ACL Live at the Moody Theater, home of Austin City Limits, the iTunes Festival at SXSW will feature iTunes chart toppers including Coldplay, Imagine Dragons, Pitbull, Keith Urban, ZEDD and more to come."

Arkansas Republicans may take health insurance away from 100,000 people: "Republicans in Arkansas are actively considering a plan to take away health coverage from tens of thousands of low-income people who just obtained insurance thanks to Obamacare. Conservative Republicans in the state legislature have gotten reticent about approving a funding bill extending a program that has already signed almost 100,000 up for insurance coverage and expects to eventually help as many as 250,000 in total. It's now unclear if the program will actually move forward, and if it does, it will not do so unscathed."