New York Jets promise not to discriminate against gays in recruiting.

Ohio withdraws Arizona-style bill allowing businesses to discriminate against gays.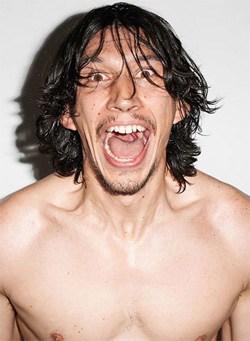 He's the new Star Wars villain.

CNN hosts hate group leader Peter Sprigg twice in as many hours. "This is so beyond offensive. If you are a person who has advocated for "change," criminalization, and the "exporting" of gay people, there is no chance that you are going to support any policy that makes life better for LGBT people and there is no question about why you are backing a bill that does the opposite. The fact that Mr. Sprigg has the record that he does isn't just part of the story—IT. IS. THE. STORY!"

The Vatican drinks more wine per person than anywhere else in the world: "The figures show that residents of the Vatican consume 74 litres of wine on average – roughly equivalent to 105 bottles over the course of a year. That's around double the amount drunk by the average person in France or Italy as a whole, and triple the quantity consumed in the UK."

"Ex-gay" Michael Glatze apologizes for being hateful. "I want to say that I am sorry for the way that Jesus has been represented through some of my actions in recent years, as "a hateful bigot who hates gays." That is not the heart of the Lord Jesus Christ."

Tom Daley's friend posts his butt to Twitter.

Robert Pattinson spends the day with some cows.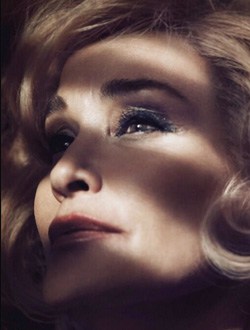 Jessica Lange gives good face for Marc Jacobs.

Hugh Jackman is very excited about the new X-Men script. "To think that the seventh movie has this cast and this director, and I would say the best script of all of them, it's pretty amazing," Hugh continued. "That's why I'm still here. I'm sure, by the way, that it won't always be my decision to be here. At some point someone will close the door on me. That will happen. But for now I'm very happy."

U.S. Ambassador threatens to block visas for Ugandans "who propagate hate" against LGBT people: ""What they do within their society I may not be able to control, but I can tell you they will not be welcome in the United States of America…"

The Washington Blade's Chris Johnson profiles gay Maine gubernatorial candidate Mike Michaud: "That's not why I ran for governor, because of my sexual orientation; it's because I want to move Maine forward," Michaud said. "But, quite frankly, if elected, it is historic, and I think it'll also change the tone of the debate when you look at LGBT issues, not only in Maine, but throughout the country."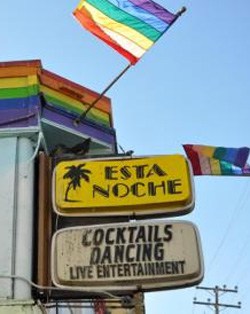 San Francisco's gay nightclub Esta Noche has been sold: "The new owners take over next week, but will keep things the same for a while, in order for everyone to have some time to say goodbye. (New Mission businesses, please take note: this is how you help avoid a PR nightmare.) Then get ready for more craft cocktails and loungey vibes, Missionites! Ugh."

Women make up only 17% of crowd scenes in films.

Senator Leahy proposes freeze of aid to Uganda over anti-gay law: "I am deeply concerned by the decision of President (Yoweri) Museveni of Uganda to sign into law the anti-homosexuality bill."
A

ctivists challenge Hilton on refusal to host Open Games event.

In an unsurprising development, Gambia's Islamic Council backs the president's anti-gay crusade: "Homosexuality is forbidden in Islam and we should not allow such a horrific tendency to flourish in the country. Even animals follow the laws of nature."