Satya Nadella named CEO of Microsoft.

Why saying something about Madonna usually says something about yourself.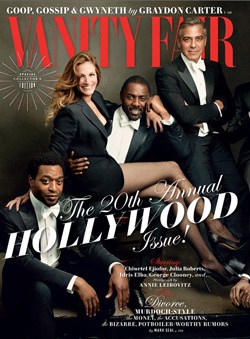 Vanity Fair releases Hollywood issue cover.

Gay Norwegian minister to take husband to Sochi paralympics: "I cannot wait to watch and support all the Norwegian athletes. These are athletes with disabilities who perform at a very high level. Having said that, everyone understands what two married men think about gay rights."

Former NYC City Council speaker Christine Quinn joins Athlete Ally as a board member: "The Olympics being held in Sochi shows how necessary this mission is," Quinn told the Daily News. "We want to support our LGBT athletes and use this as an opportunity to show that we need to be hands-on fighting homophobia in sports."

Adam Lambert celebrated his 32nd birthday in style.

Elizabeth Warren: "Full time work should not be rewarded with full time poverty. Hardworking men and women who are busting their tails in full-time jobs should have a chance to support themselves and their families and build a little economic security. It is time for Congress to act and raise the minimum wage."

Neil Patrick Harris honored at Drama League's Broadway Musical Celebration.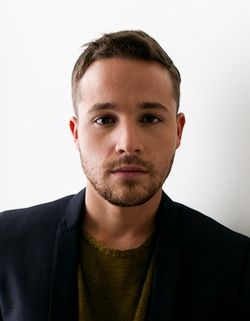 Shawn Pyfrom opens up after Philip Seymour Hoffman death: "I'm an alcoholic and a drug addict."

Thousands protest against gay marriage in France: "Over 100,000 conservative French marched through Paris and Lyon on Sunday accusing the government of 'family-phobia' for legalizing gay marriage and other planned policies they say will harm traditional families."

Frank Bruni: Love, Death and Sochi. "On Thursday the Olympics begin. Worldwide attention will turn to Sochi, Russia, and there will be a spike in commentary about Russia's dangerously homophobic climate, which has already prompted discussion and protest. But while this will be an important reminder of the kind of persecution that L.G.B.T. people endure in a country openly hostile to them, it will also be an incomplete one. Russia's hardly the worst."

Zac Efron in talks for role in Star Wars: Episode VII: "I just went and met with them," said Efron. "So I don't know. It would be cool. I love [the Star Wars movies], I love them, but… who knows?"

Jesse Eisenberg cast as Lex Luthor.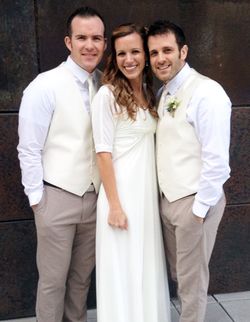 Sister of same-sex couple whose Home Depot proposal went viral speaks out on faith, family, and freedom.

A Beyoncé anthem for cold season.

Thousands of anti-Putin protesters march in Moscow: "Some of them face up to 10 years in prison if convicted for the protest, held on Bolotnaya Square on the eve of President Vladimir Putin's inauguration to a third term as Russia's president."

High school bully apologizes after seeing classmate's viral gay marriage proposal. Here's the proposal if you missed it.

GQ: Inside the Iron Closet – gay in Putin's Russia.

More than 50 religious leaders in Scotland are expressing "deep concern" over the marriage equality law. "Will people working in the public sector who express the view that marriage can only ever be between a man and a woman be disciplined, or even have their suitability for employment questioned, on the basis that their views are deemed incompatible with their employer's commitment to equality and diversity?"