LGBT activist Alain Dang dies at 37.

Six hints that an ENDA executive order might be coming.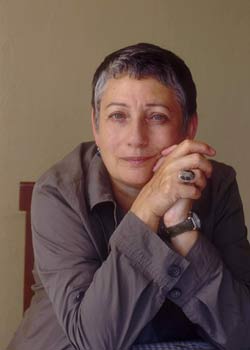 Russian novelist says her book is being investigated as 'gay propaganda': "The Family in Our Country and Others, by Vera Timenchik, "caused a stormy reception", she said. 'There is a small section that says in some places in the world … there are also homosexual families.' She said Timenchik had been called for questioning by authorities and had told her that investigators wanted to speak to her too."

VIDEO: Classic bitchy moments from ice princess Nancy Kerrigan.

Attempted hijacking of plane to Sochi foiled as plane lands safely in Istanbul: "The passenger, identified as a male Ukrainian national, claimed to be armed with a bomb, the Turkish television stations NTV and CNNTurk quoted a Transport Ministry undersecretary, Habib Soluk, as saying."

Matt Damon pranked by George Clooney, Tina Fey, and Amy Poehler.

Justin Bieber, criminal.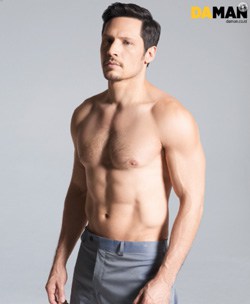 Nick Wechsler gets shirtless for Da Man.

Jodie Foster back behind the camera for Orange is the New Black: "The cast and crew of "Orange" were spotted on location in Riverhead, New York last week filming a period piece scene with Foster at the helm. The scene, reportedly set in 1992, takes place in front of the Suffolk Theater and seems to be a flashback for one of the characters."

Socarides: Advertisers' gay rights choices.

CNN cancels AC360 Later, a panel show hosted by Anderson Cooper: "CNN launched the program, which aired at 10 p.m., in September. The network has grappled with what to air during that particular timeslot. CNN experimented with a panel format early last year before 'AC 360 Later' eventually debuted, and also tested out the short-lived '(Get To) The Point.'"

A "fappy" Channing Tatum dances with Ellen.

Report: Philip Seymour Hoffman to be digitally recreated for remaining Hunger Games Mockingjay scene: "The studio will use CGI technology to edit the film rather than rewriting the script, or hiring a new actor to take Hoffman's place, Page Six reported Thursday, Feb. 6. The beloved actor was set to reprise his role as Heavensbee in Parts 1 and 2 of Mockingjay. While Hoffman had already completed most of his scenes for Part 1, he still had seven days left to shoot on Part 2."

Oprah to make Broadway debut? "The media mogul is in talks to star opposite Tony-winner Audra McDonald in a revival of the Pulitzer Prize-winning play 'night, Mother, The Hollywood Reporter has confirmed. The role would be her first in a Broadway production."

Wisconsin Governor Scott Walker sees no "movement" to pass marriage equality: "I haven't heard a significant movement across the state to make an alteration on that one way or the other."