Prince William wants all Buckingham Palace ivory destroyed.

Colorado LGBT activist and philanthropist Dennis Dougherty dies at 70.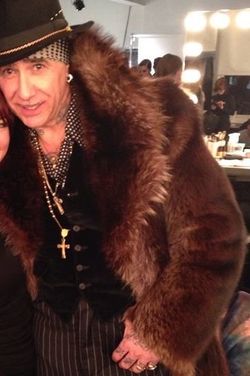 Body of fashion designer Michele Savoia found in Hudson River: "The designer, Michele Savoia, 55, was last seen leaving the Marquee club, in Chelsea, around 4 a.m. Thursday, the police said. They could not immediately say whether he was the victim of a crime. A close friend, Kevin James Dalton, said it appeared that Mr. Savoia slipped on the aluminum ramp leading to his boat at Pier 59 and fell into the near-freezing water after a night of partying."

VIDEO: When the "slutty" snow arrives you know to prepare for the worst.

An interview with the filmmakers behind Edie & Thea: A Very Long Engagement.

A full list of BAFTA winners.

Texas appeals court overturns judge's ruling that voided the marriage of a transgender widow whose firefighter husband died battling a fire: "The 13th Texas Court of Appeals sent the case of Nikki Araguz back to the lower court, saying 'there is a genuine issue of material fact regarding (Araguz's) sex and whether the marriage was a same sex marriage.' In 2011, state District Judge Randy Clapp in Wharton County ruled that the marriage between Nikki Araguz and her husband Thomas Araguz was 'void as a matter of law.'"

Once again, Lupita stuns.

Ellen DeGeneres and Portia de Rossi have a laugh, play with phones on Valentine's Day.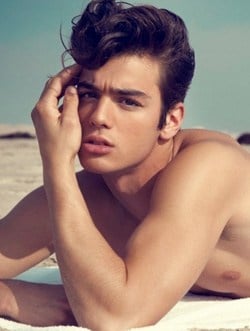 Male model fix: Scott Gardner.

Bloomberg: Africa's gays await nighttime door knock as crackdown widens.

Snake Salvation star Jamie Coots killed by a snake. "Cody Winn, another preacher, told WBIR that fellow Snake Salvation star Andrew Hamblin 'said he looked at him and said 'sweet Jesus' and it was over. He didn't die right then, but he just went out and never woke back up.'"

AP: Athletes missing in Sochi gay rights debate.

AFA seeks impeachment of Eric Holder for gay rights support: "United States Attorney General Eric Holder, this week, has again overstepped the boundaries of the law when he arbitrarily ordered that homosexual couples will now receive government benefits reserved only for natural marriage status. This applies even in states that have laws defining marriage as only between one man and one woman."

No new plaintiffs will join court challenge to West Virginia's ban on gay marriage.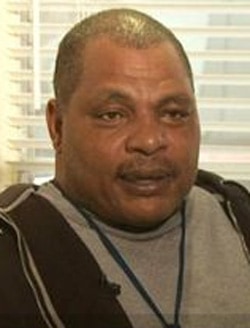 Michael Sam's father says the NYT 'twisted' his words. Previous report here.

Illinois Republicans divided on gay marriage: "The statewide Tribune poll showed that 60 percent of Republican primary voters want to see the same-sex marriage law repealed. Another 34 percent said the law should be allowed to stand when it takes effect June 1. But it's a different picture in the six-county Chicago area. Republican voters in the city and suburbs are split, with 49 percent favoring repeal and 45 percent saying it should be left alone."

Australian snowboarder Belle Brockhoff amused by anti-gay hate tweets: "I've been called an aggressive something dyke or something, but I thought it was pretty funny. This one guy said, 'I'm right behind Putin, you should break a leg and get locked in the slammer' … The hate is funny."