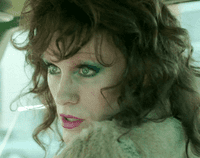 SUPPORTING ACTOR 
In all likelihood last year's Best Supporting Actress Anne Hathaway presents this one returning from her self-imposed exile, wherein she presumably licked her wounds by unplugging the hateful internet and snuggling with her Oscar with her new husband. I love the Academy's super quaint longstanding cross-gender statue passing ritual. It's a bit like we're all at Hollywood High and the pretty girl has to cross the gymnasium to ask the cutest boy (Jared Leto) on the other side to dance. Barkhad Abdi recently won the BAFTA for his Somali pirate in Captain Phillips but awards bodies of all stripes love straight actors playing dying gays STILL in 2014 so this one is Leto's. He's won virtually everything so the other men are non-factors: Bradley Cooper (American Hustle) and Jonah Hill (Wolf of Wall Street) scene-steal like they're on a coke bender all throughout their movies but it's hard to win for comedy and both seem like they're just now hitting their strides in the movies. Michael Fassbender, brilliant again as an evil plantation master in 12 Years a Slave, opted not to campaign this year. Who can blame him after that season of Shame (2011) in which everyone just wanted to talk about the size of his cock instead of the size of his talent – and for the record it's enormous (his talent, pervs!). 
Will Win: Jared Leto, The Dallas Buyers Club
Spoiler: Barkhad Abdi, Captain Phillips
ANIMATED SHORT
The rules have changed slightly for the lower profile categories. Academy members no longer have to prove they've seen all the entries in these categories so that should help Mickey Mouse to his first win in this category. Why? Visibility. Everyone has seen Frozen. and his 2-D vs 3-D comic battle pushes the medium in fun ways and its high energy and hilarious. Oh yeah, his first win, yep, you heard that right. Though Walt Disney himself holds the record of most Oscar wins by any one person (20), Mickey Mouse lost all seven of his previous nominations for short film. 
Will Win: Get a Horse
Spoiler: Feral and Mr Hublot also seem to have devout fans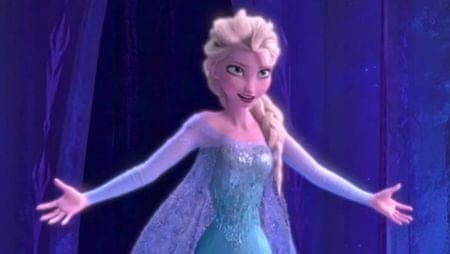 ANIMATED FEATURE
Against all odds in what initially seemed like a terrible year for toons, this category turned out all right. They chose well with five well liked films including three big box office hits The Croods, Despicable Me 2, Frozen and two obscure beauties: the enormously charming hand drawn Ernest and Celestine about a bear and a mouse who defy convention to become fast friends and roommates and Hayao Miyazaki's unsettlingly gorgeous final film The Wind Rises which is about an aeronautical engineer. Any of these films could have been winners if Frozen hadn't just exploded upon release, reaching a level of popularity that surprised everyone including Disney. It's only challenger is the Miyazaki but since that Japanese master has already won the Oscar (Spirited Away), there's no compelling reason to deny Disney its biggest hit in decades.
Will Win: Frozen
Spoiler: The Wind Rises
CINEMATOGRAPHY
This competition hasn't been a competition ever. Not once this year. Inside Llewyn Davis, The Grandmaster, Nebraska, and especially Prisoners (by the legendary Roger Deakins) are good-looking films but I'd argue this win was wrapped up for Emmanuel Lubezki, one of the world's greatest, since the moment he signed on to Gravity. In the past five years Oscar voters have come to equate cinematography with visual effects, handing both awards to the same film. That's a depressing development since they're different skills by very different craftsmen but you can't win this category anymore without lensing a giant effects epic. But regardless, Lubezki deserves his career Oscar since every single one of his films looks spectacular (Y tu mama tambien, Children of Men, The Little Princess, The Tree of Life, The New World, Sleepy Hollow and more)
Will Win: Gravity
Spoiler: Inside Llewyn Davis
VISUAL EFFECTS
Iron Man has flying costume pieces. The Hobbit has a big-ass dragon. The Lone Ranger has colliding train sets. Star Trek is still Star Trek. But this is all about Gravity which really pushed the envelope of what movies can do technologically. 
Will Win: Gravity
Spoiler: HAHAHAHAHA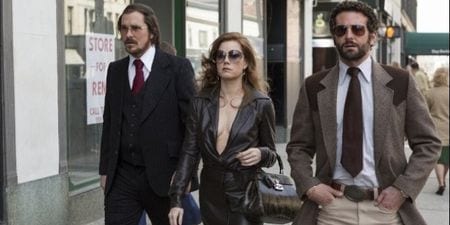 COSTUME DESIGN
Like many Oscar categories, including all four acting fields, "Best" is often interpreted to mean "Most". If Most is the criteria this year they could do a lot worse, and have done a lot worse, than The Great Gatsby. Catherine Martin, Baz Luhrmann's wife, won this category for Moulin Rouge! and she'd be a valid choice again for that pink suit alone. But this is a competitive bunch. If it's not Gatsby it's going to be either the period versimilitude of 12 Years a Slave (by a costuming legend who is now 82!) or the disco-hot duds in American Hustle. The safe bet is Gatsby but I'm guessing they'll finally honor costumes of the 1970s. Oscar has generally been unkind to this era when it comes to wins but how can they pass up Most Cleavage when it's presented this wittily and with character-specificity and variety on a bunch of stars at the peak of their beauty and acting powers.
Will Win: American Hustle
Spoiler: The Great Gatsby
MAKEUP AND HAIRSTYLING
The Academy's makeup and hairstyling branch killed all the suspense in this category on nomination morning by snubbing American Hustle which everyone expected to be a formidable contender what with those story-telling toupees, pink curlers, and giant sexy mops of hair on JLaw and Amy Adams. So now the only Best Picture nominee in the field (Dallas Buyers Club) has an unobstructed road to gold. Even more incredible is this little factoid making the rounds: the budget for Dallas Buyers Club makeup department was only $250 which is probably less than each Queen is spending on RuPaul's Drag Race… each episode. 
Will Win: The Dallas Buyers Club
Spoiler: The Lone Ranger and Bad Grandpa are the other two nominees and could win if they are really into old age makeup this year.
LIVE ACTION SHORT
Happily the shorts categories have become more popular lately by screening in movie theaters but who will win is usually still a mystery. There are five nominees of course but three that have the kind of buzz that screams potential winner: Just Before Losing Everything is a tense story of a woman trying to escape her abusive husband, Helium is about a dying little boy and the hospital's janitor, and The Voorman Problem has Bilbo from The Hobbit in it and recognizable stars can help. I'm flipping a coin (three-sided?) and going with the dying boy because it makes people cry rivers and Danish films have done fairly well in the shorts categories over the years.
Will Win: Helium
Spoiler: Just Before Losing Everything
DOCUMENTARY SHORT
We could debate the merits of each of these for a long time but the fact is that one of them is about the world's oldest living Holocaust survivor (who just died as voting was in process) so it's hard to imagine that one losing. 
Will Win: The Lady in Number 6
Spoiler: Cavedigger
DOCUMENTARY FEATURE
The Act of Killing, a highly disturbing documentary about mass murderers recreating their kills as if they're making a movie, would be the winner if it were up to critics. But critics don't vote on Oscars. I'm guessing this is a tough battle between an uplifting documentary about backup singers and a heavier one about the Egyptian Revolution that's quite topical right now.
Will Win: 20 Feet From Stardom
Spoiler: The Square
FOREIGN FILM
If you're voting in a pool go with Italy's The Great Beauty which is the safest choice since it keeps winning prizes and invites comparisons to the great Federico Fellini (who won a handful of Oscars himself). But this category often houses surprises and I can't shake the feeling that either Belgium's The Broken Circle Breakdown which is about bluegrass musicians whose daughter suddenly becomes terminally ill or Denmark's The Hunt is going to upset the favorite. The Hunt stars the great Mads Mikkelsen as a man falsely accused of child molestation. If it wins expect another agonizing round of op-eds about the Woody Allegations, the Academy's love of Woody & Roman Polanski, the court of public opinion, and presumptions of innocence or guilt. Can't wait because there were just too few of them the first time.
Will Win: The Hunt (Denmark)
Spoiler: The Great Beauty (Italy) or The Broken Circle Breakdown (Belgium)
SOUND MIXING & SOUND EDITING
Technically these are two different categories but since the sound branch and Oscar voters of all branches rarely treat them separately (they usually have very similar nominations and often share a winner) I'm grouping them. Inside Llewyn Davis has great music and there was no single sound better than Oscar Isaac's singing this year. All is Lost, shunned elsewhere, also makes great use of its sound but Gravity will clean up in the tech categories.
Will Win: Gravity
Spoiler: Captain Phillips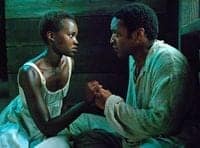 SUPPORTING ACTRESS
June Squibb, the oldest nominee in any category this year at 84, is funny in Nebraska as a totally inappropriate perpetually pissed off old lady but it's not the kind of role that wins. Julia Roberts won "best in show" reviews for August: Osage County but the film isn't well liked and she's already had her day in the Oscar sun. Sally Hawkins is undoubtedly just happy to be nominated for the first time for Blue Jasmine after her horrific snub in 2008 for Happy-Go-Lucky (she should've won the actual Oscar and she wasn't even nominated. Oh the humanity). But this is a two-woman battle. Precursor Season, which stretches from early December through the Spirit Awards the day before the Oscars, has not really declared a winner splitting prizes between Jennifer Lawrence (Globe & BAFTA) & Lupita Nyong'o (SAG & BFCA). Jennifer's gonzo star turn as a shut-in housewife with issues in American Hustle is hugely entertaining and she's the belle of Hollywood's perpetual ball but she did just win last year. The last month has also felt like a coronation for Lupita Nyong'o for her heartbreaking film debut as an abused slave. So how to choose? It helps that Lupita is competing in the acting category most likely to reward someone nobody had heard of before Oscar season and she's aced every red carpet event to become a media darling herself. Don't think that doesn't help. I think she'll win but it's going to be close. 
Will Win: Lupita Nyong'o, 12 Years a Slave
Spoiler: Jennifer Lawrence, American Hustle
FILM EDITING
The easiest way to win an Oscar pool might be to just put Gravity down for everything but despite its below the line strength, here's an interesting tidbit: it hasn't managed to win previous editing competitions. Is it because the shots go on so long and the editing is basically in-camera? Perhaps but I think this is the perfect opportunity to reward the tense exciting Captain Phillips which will otherwise go home empty-handed. Despite the weird Tom Hanks snub in Best Actor, I think they'll want to.
Will Win: Captain Phillips
Spoiler: Gravity
PRODUCTION DESIGN (FORMERLY "ART DIRECTION")
Another nail biter and, I'd argue, the only genuine five-wide race this year. You can make a case for any of them taking the gold. Lately Oscar has preferred super gaudy efforts that scream MOST ART DIRECTION as well as highly computerized efforts which, as with cinematography, aren't really what the category is about. Recent winners include: Avatar, Alice in Wonderland, Hugo  which would suggest that this is a battle between The Great Gatsby and Gravity. But last year Oscar voters went with Lincoln which was neither gaudy nor computerized but just really good at setting the mood and building the world that the actors would inhabit. Is that good news for the 70s bedrooms and hotels and dry cleaners of American Hustle, the pre-Civil War plantations in 12 Years a Slave or the futuristic Los Angeles of Her? If I had a vote I'd cast it for Her which is enormously convincing in its world-building but totally subtle. But I don't have a vote. 
Will Win: The Great Gatsby
Spoiler: Gravity
ORIGINAL SCORE
Gravity makes a big point of telling us that there's no sound in space. It never explains where that blaring score is coming from but I don't think that's going to matter in a weak field.
Will Win: Gravity
Spoiler: Philomena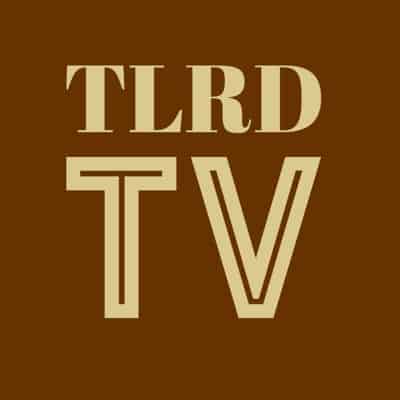 ORIGINAL SONG
Pharrel's "Happy" from Despicable Me 2 just went to no 1 on Billboard's Hot 100 so if he wins the Oscar this weekend it's going to easily be the best week ever for him and certainly the first time an Oscar winning song is also the #1 song in the land. I can't remember the last time that happened (Celine Dion/Titanic) or if it ever did. But given the billions of YouTube covers of "Let it Go" (my favorite is included above) this category has its first genuine phenom nominee in forever and how could they pass that up? U2's Golden Globe for that Mandela song seems like a million years ago in our Frozen era.
Will Win: "Let it Go"
Spoiler: "Happy" 
ADAPTED SCREENPLAY
Another toss up race. I think Wolf of Wall Street's improv-friendly quotability could help it here. A lot of people would like to see Before Midnight win. Dallas Buyer's Club fans are fanatically devoted. Philomena never stopped campaigning trotting the real Philomena Lee out to every event and that definitely won't hurt. But since votes will be all over the place, I'm guessing the film with the most best picture heat is the winner. It's worth noting that the filmmakers of 12 Years a Slave won an even better prize than Oscar already. It was recently announced that Solomon Northup's memoirs on which the film is based will be added to high schools in America. 
Will Win: 12 Years a Slave
Spoiler: Philomena
ORIGINAL SCREENPLAY
Most signs point to Spike Jonze's 'a man and his operating system' romance taking this one so that's the safe bet. Jonze is well liked and it's very much a writer's film. But I'm risking this one assuming that American Hustle's actor friendly hijinx and very funny dialogue are going to pay off somewhere. Why not here? I'm guessing it just barely ekes out a win. It would be weird if a film that popular went home empty-handed. 
Will Win: American Hustle
Spoiler: Her
BEST DIRECTOR
Martin Scorsese (Wolf of Wall Street), Alexander Payne (Nebraska), and David O. Russell (American Hustle) are all perennials in this category but being a perennial is different than winning. The contest is between Alfonso Cuarón (Gravity) who'd be the first Hispanic to ever win and Steve McQueen (12 Years a Slave) who'd be the first director of African descent to win. But Hollywood is more likely to reward Cuarón because they love directors who set themselves enormous technical challenges and overcome them. (See also: James Cameron)
Will Win: Alfonso Cuarón, Gravity
Spoiler: Steve McQueen, 12 Years a Slave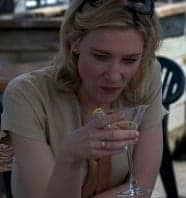 BEST ACTRESS
Who will Daniel Day-Lewis hand the Oscar to? It's not much of a mystery. Cate Blanchett's been veritably unbeatable since she first said she was from "New York… [beat] Park Avenue" in Woody Allen's summer-release Blue Jasmine about a shamed suddenly penniless woman on the verge of (another) breakdown. The performance is so mammoth it could almost win in any year. Which leaves Amy Adams still without an Oscar but it happens to the best of them (see: Moore, Close, Bening, Weaver, Pfeiffer, and dozens of other movie goddesses) 
Will Win: Cate Blanchett, Blue Jasmine
Spoiler: Amy Adams, American Hustle
BEST ACTOR
If they handed out Oscars for "Hardest Working Campaign" than Bruce Dern would win for his career best work in Nebraska with Leonardo DiCaprio as runner up for his comic debauchery in Wolf of Wall Street – neither have ever stopped campaigning for it. If they handed out Oscars for "Most Moving" than Chiwetel Ejiofor as a freeborn man kidnapped into slavery would win. If they handed out Oscars for "barely recognizable physical transformation" than Christian Bale might factor in for his pot bellied, toupee wearing conman in American Hustle. They hand out Oscars for those reasons sometimes but this year it's going to be a practically unbeatable combo of reasons including "Most Breathtaking Commitment", "Most Emotionally Affecting", and "Best Career Renaissance"  to Matthew McConaughey who lost 47 lbs to play an homophobe rodeo man with AIDS in Dallas Buyers Club. It's worth noting that "True Detective" was all the rage on HBO during voting, reminding voters yet again that we're all better off for the McConaissance that's been going on these past few years. (He's great in Dallas, make no mistake, but I'll just pretend the Oscar is for playing "Dallas" in Magic Mike last year because I'd vote for Chiwetel or Dern this time round)
Will Win: Matthew McConaughey, Dallas Buyers Club
Spoiler: Leonardo DiCaprio, The Wolf of Wall Street
BEST PICTURE
The big one. The one people reference for years to become. Best Pictures go in the history books even if they sometimes collect unflattering footnotes like "didn't deserve it" "hasn't aged well" and the like. In this category only the Oscars use something called "preferential voting" which is a very complicated process that's best understood by watching this video right here from The Wrap.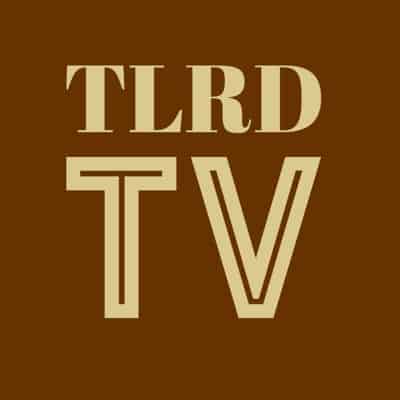 What this means is that in a tight race between 12 Years a Slave (the important historical drama with 'masterpiece' reviews but no traditional catharsis that Oscar voters often need) and Gravity (the important technological breakthrough with great reviews that might not age well once the next technological breakthrough occurs) the eventual Best Picture winner might well be decided by the fans of films which probably have no chance of winning like Her, Dallas Buyers Club and Philomena. My guess is 12 Years a Slave wins enough #1 votes that it needs less of the #2s and #3s that Gravity will have less of a problem getting since it's not a particularly divisive film. Either way it'll be close.
Will Win: 12 Years a Slave
Spoiler: Gravity
Will Win the Most Statues Even If It Loses the Big One: Gravity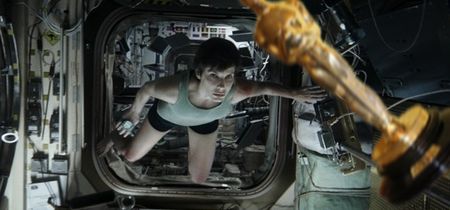 Nathaniel Rogers would live in the movie theater but for the poor internet reception. He blogs daily at the Film Experience. Follow him on Twitter @nathanielr.