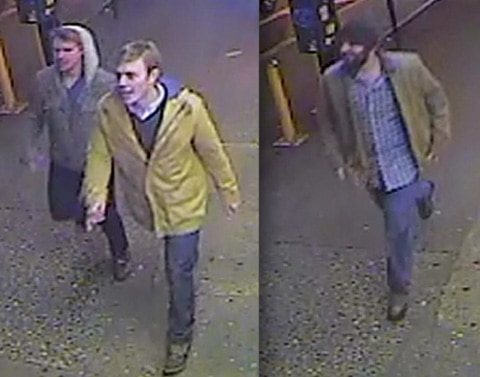 Police are seeking three men in connection with an anti-gay attack in Manhattan in the early hours of New Year's Day, Metro reports:
The victim, 27, and another man, 34, were walking along First Avenue near 15th Street about 3 a.m. on Jan. 1 when they got into a verbal dispute with the suspects. The three men allegedly shouted anti-gay statements and then physically assaulted the victim, who suffered bruising to the side of his head.
Police released photos of the suspects, who are described as white males in their 30s.
Anyone with information is asked to call Crime Stoppers at (800) 577-TIPS (8477) or visit the Crime Stoppers website.