Cyber attacks
Citing major cyber attacks against the U.S. financial and military sectors last year, the report stresses the importance of securing a safe online infrastructure. Back in September, in one of the most serious infiltrations of U.S. government computer systems by Iran, officials reported that Iranian agents had hacked an unclassified Navy computer network containing the email accounts of the secretary of the Navy, the chief of naval operations, and commandant of the Marine Corps.
And as tensions between Washington and Tehran regarding Iran's nuclear programs continue, U.S. officials are warning that these cyberintrusions may further escalate in the near future. The massive overseas cyberattack against Target stores that compromised 40 million payment cards (mine included) over the holiday season is yet another example of hackers that are ramping up their aggressive cyber-activities.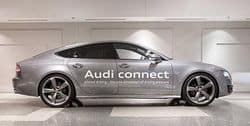 The report also details the growing vulnerability of the many aspects of everyday life that have begun migrating to digital networks. Everything from vehicles, to homes, to health care, to entire cities are going "online" and providing new and untested arenas for cyber threats to emerge. A hack-free self-driving car? Yes please.
Counterintelligence
A tangential concern is the threat of increasingly sophisticated counterintelligence efforts to obtain U.S. national security information. Clearly, insider threats and unauthorized disclosures will continue to be an evolving challenge for the U.S. government. One only has to look at the news surrounding Edward Snowden's disclosure of top secret NSA documents or watch The Fifth Estate, the film about news-leaking website WikiLeaks, to get a grasp on what's at stake.
Counterspace
In regards to the "final frontier," the report singles out Russia and China as potential adversaries who are pursuing disruptive and destructive counterspace capabilities. Back in 2007, for example, China conducted a destructive antisatellite test against its own satellite. More recently, China launched a rocket into space back in May that U.S. defense officials warned could eventually be used to destroy one of our very own satellites in orbit.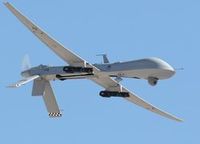 But it's not just the threats that are starting to look like something out of Star Wars. The physical battlefield itself is also undergoing a serious upgrade in terms of technology. According to recent reports, the Pentagon now has over 7,000 unmanned drones, many of which are being used overseas against enemy combatants. Stateside, we are set to get our own batch of robot flyers later this year, following the FAA's selection of six states as testing grounds for widespread drone usage in U.S. airspace.
Defense and aerospace giant Lockheed Martin has also made a huge leap forward in the field of "weapons grade" lasers. Just last week, the company announced it had successfully demonstrated a 30 kilowatt fiber laser that pushes the technology closer to military deployment. Check out a video of the prototype laser destroy a test rocket back in April:
As the evolution of warfare continues, what other threats do you see emerging? Sound off in the comments section below.
News tips? Comments/Suggestions? Tweet me @kylergee.