Over the weekend, President Obama released a statement condemning the planned signing of Uganda's anti-gay law, warning that it would strain relations with the U.S..
Said Obama, in part:
As we have conveyed to President Museveni, enacting this legislation will complicate our valued relationship with Uganda. At a time when, tragically, we are seeing an increase in reports of violence and harassment targeting members of the LGBT community from Russia to Nigeria, I salute all those in Uganda and around the world who remain committed to respecting the human rights and fundamental human dignity of all persons.
Read his full statement here.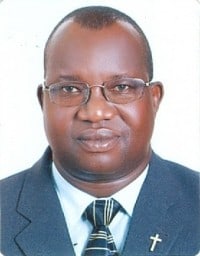 Now, Ugandan officials are reacting to the statement, Reuters reports:
Ethics and Integrity Minister Simon Lokodo said aid should not be tied to Uganda's stand on homosexuality.
"We don't like to blackmail others. It's very dishonest, very irresponsible and unfriendly of persons to attach behavior of another community to their sharing resources," Lokodo told Reuters TV in Kampala…
…Lokodo said that were he to meet Obama, he would tell him that he had made the right choice in marrying a woman.
"I would tell him point-blank that he chose the right direction and this direction was to marry Michelle," he said.
"They have produced children, why does he encourage and promote others, men and women of same sex, to live together and have no offspring like him?"
Ugandan lawmakers at a retreat over the weekend cheered as President Museveni said he would sign the bill, which penalizes anyone who aids or abets a known homosexual, and punishes homosexuality with life imprisonment.
The anti-gay activity in Uganda inspired protests by pro-gay activists in Kenya, and lawmakers in that country reacted by announcing that they would call on Kenyan officials to ask them why their anti-gay laws are not being enforced. Kenya's penal code criminalizes homosexuality, yet it is rarely discharged.
Gambian President Yahya Jammeh also appears to be increasing his anti-gay rhetoric. This week he called homosexuals "vermin" and pledged his government will fight them much the same way it fights malaria-infected mosquitoes, "if not more aggressively."