Following plans of a boycott by several of NYC's prominent gay bars, Guinness has announced it is dropping sponsorship of the city's anti-gay St. Patrick's Day Parade.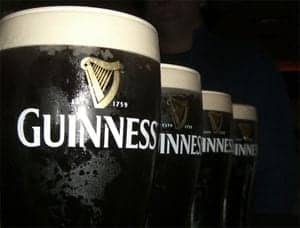 The company released the following statement to GLAAD:
Guinness has a strong history of supporting diversity and being an advocate for equality for all. We were hopeful that the policy of exclusion would be reversed for this year's parade. As this has not come to pass, Guinness has withdrawn its participation. We will continue to work with community leaders to ensure that future parades have an inclusionary policy.
In light of the news, the Stonewall Inn has called its boycott off.
Said GLAAD's CEO and President Sarah Kate Ellis: "Today, Guinness sent a strong message to its customers and employees: discrimination should never be celebrated. As a gay mom who has fond memories of the New York City St. Patrick's Day Parade, it saddens me that I can't give those same memories to my own kids because my family isn't welcome. Hopefully, as parade organizers realize that anti-LGBT discrimination is not supported by sponsors, or many Irish New Yorkers, they'll see that families like mine should be part of the celebration."
Ford Motor Company remains the last American corporate sponsor of the parade.
Several universities – Fairfield, Manhattan College, Quinnipiac, Iona College, and Fordham – are also still sponsors of the parade, as well as a couple of smaller companies – Empire City Casino and CIE Tours International.