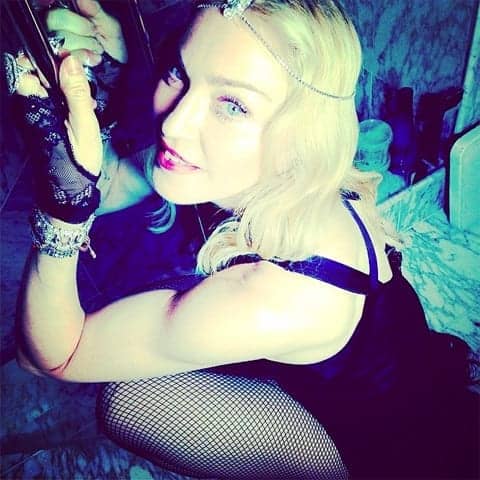 Madonna is recording with Swedish EDM maestro Avicii according to a note she wrote accompanying the above photo on Instagram:
"Doing some house work after 4 hours of sleep which is why i cant spell! On my way to the studio to work with Avicii! #clean"
In other news, Avicii just plopped down $15.5 million for a sick mansion in the Hollywood Hills.