Jared Leto

pays visit to Kiev, Ukraine.

4 basic things Vox's new hire Brandon Ambrosino doesn't get about LGBT issues.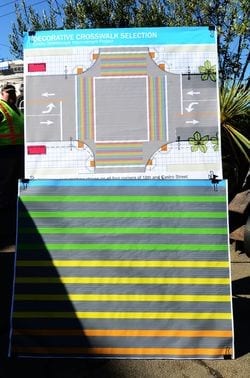 18th and Castro in SF to get major rainbow crosswalk. "On Thursday, March 13, District 8 Supervisor Scott Wiener announced the winning design and location for rainbow crosswalks that will be paid for by the Castro Upper Market Community Benefit District. The crosswalks are being incorporated with a sidewalk widening project that will begin construction this month."
S

eth Rogen: "Justin Bieber is a piece of s–t."

Kentucky Governor Steve Beshear signs $100,000 contract with private law firm to defend state's gay marriage ban: "Beshear announced the deal with the 11-member Ashland firm of VanAntwerp, Monge, Jones, Edwards & McCann, which also has an office in Frankfort."
F

acebook CEO Mark Zuckerberg says he called Obama about government surveillance of the internet: "The US government should be the champion for the internet, not a threat. They need to be much more transparent about what they're doing, or otherwise people will believe the worst. I've called President Obama to express my frustration over the damage the government is creating for all of our future. Unfortunately, it seems like it will take a very long time for true full reform."

Ricky Martin appears on balcony in his boxers.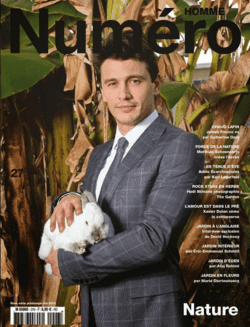 James Franco and his bunny cover Numéro.

The Modern Family house is on sale for $2.35 million: "Located in the Cheviot Hills area of West Los Angeles, the exterior of the 2,792-square-foot, four-bedroom house is regularly captured by the ABC camera crew, while the interior scenes are shot on a sound stage recreated in a similar layout to the home."

Ugandan activists challenging the Anti-Homosexuality Law believe they have compelling case: "Judges are human beings. But we are pretty sure we have made a compelling case for the nullification of the law and the judges will exercise their judicial minds to the law as presented before them [rather than pay attention to] public sentiments."

U.S. suspends a tiny bit of aid to Uganda: "he United States has suspended some aid to Uganda's ministry of health, officials said on Thursday, in its first concrete move reported in response to the passing of an anti-homosexuality law…The U.S. official did not say how much aid was withheld but added the CDC had spent $3.9 million on a ministry of health program last year."

NBC remaking Rosemary's Baby with Zoe Saldana: photos.
A

lexander Skarsgard needs a Tarzan body.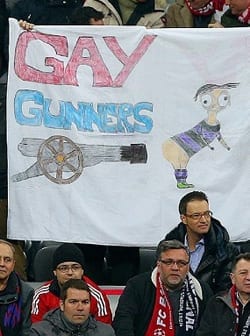 Bayern Munich FC facing fine for fans' homophobic banner during match against Arsenal. "Uefa opened disciplinary proceedings against the European champions on Wednesday over the small banner, which featured the words 'Gay Gunners' and an animation of Mesut Özil in front of the visitors' signature cannon."

British Deputy Prime Minister Nick Clegg and Labour leader Ed Miliband say voters would accept a gay Prime Minister: "Being gay doesn't affect how you work, how you interact with people or how you make decisions."

Norway youths sentenced for anti-gay attack: "Ten 20-year-olds in Norway have been sentenced with community service and fined a collective equivalent of £10,200 after they lured a middle-aged gay man with a fake dating profile and then attacked him with a baseball bat and BB-gun. The men had created a dating profile on Gaysir.no to lure an unnamed gay man in his 50s to the Ingierstrand swimming lake, southeast of Oslo."