I see what you did there.

RuPaul trolls pirates with album leak: "You done stole my album! Uh uh, no you better don't, hooker! You better get your tail on over to iTunes, baby!"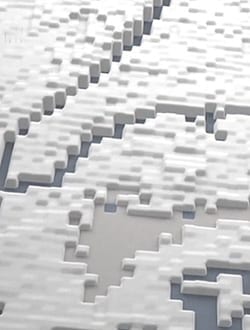 Here's a very cool animated infographic of the persistent blanket of snow in the NYC area this winter.

Chelsea Handler says she's not a racist.

Gay U.S. Ambassador Daniel Baer takes center stage in Russia-Ukraine crisis: "Daniel Baer, who was confirmed by the U.S. Senate in August to his seat at the Vienna-based international conference, has his work cut out for him in one of the most daunting foreign policy challenges faced by the Obama administration. "

Kenneth Walsh talks to Mark Allen about his new memoir Wasn't Tomorrow Wonderful?

Bob Shrum: How 'religious freedom' is hurting everyone's freedom.

Nathaniel Frank: The shamelessness of anti-gay crusader Mark Regnerus. "What makes this all the more galling is that the Michigan couple is raising three special-needs children the women are trying to adopt from the foster care system. Research shows that gays and lesbians are more likely to adopt difficult-to-place children from foster care. It's bad enough to claim, incorrectly, that straight couples make better homes for kids than gay couples. But it's an outrage to support policy that could let kids languish in group homes rather than live with loving, capable parents. Indeed it's a shocking goal for conservative Christians claiming to care about vulnerable children to be pursuing."

Frontiers' Karen Ocamb reports from the LGBT Media 2014 Convening.

Uh oh, the Back to the Future LEGO playsets have arrived.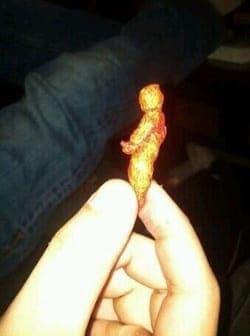 This Cheeto looks like a guy getting off.

U.S. evangelicals on the defense over Uganda's Anti-Homosexuality Act: "Media reports have connected the bill to a 2009 conference in Uganda, at which three Americans condemned homosexual behavior and promoted therapy for same-sex attraction. One of the men, Scott Lively, a Massachusetts pastor and head of Abiding Truth Ministries, said that he is not responsible for the bill. "

Demi Lovato talks about playing a lesbian on Glee.

Male passenger leaves note in WestJet flight with female pilot: Cockpit is "no place for a woman".

The Cook County Clerk's office has issued more than 250 marriage licenses to same-sex couples: "According to a news release from the clerk's office, a total of 258 couples — 137 male and 121 female couples — were issued marriage licenses in the clerk's offices in Chicago and five suburbs between Feb. 21 and Feb. 28. Most of those couples applied at the clerk's downtown office, the release said."

Robert Pattinson and Dane DeHaan are shooting a movie together in chilly Toronto.

Here are Lena Dunham's SNL promos, and surprise, there is nudity.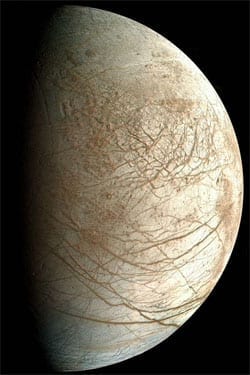 NASA plans robotic mission to search for life on Jupiter's moon Europa:"Yesterday, NASA announced an injection of $17.5 billion from the federal government (down by $1.2 billion from its 2010 peak). Of this, $15 million will be allocated for "pre-formulation" work on a mission to Europa, with plans to make detailed observations from orbit and possibly sample its interior oceans with a robotic probe." Meanwhile, volcanoes are erupting on Io.

A pizza ranks the celebrities who ate it at the Oscars.

Mark Bingham documentary to premiere: "Now, 13 years later, his story has its homecoming when the documentary 'The Rugby Player,' which traces Bingham's life from his rowdy frat boy days at UC Berkeley to his harrowing final moments, arrives at the Cinequest Film Festival in San Jose."

Maira Kalman: Can do.

Gay rights documentary chronicling battle with Anita Bryant premiered Tuesday, to be broadcast in South Florida on Thursday. "Its title, The Day It Snowed In Miami, serves as a metaphor: the ordinance that sparked the outrage was debated by commissioners on an uncharacteristically frigid night and some opponents at the time remarked that the ordinance would pass 'when hell freezes over.' The morning after the ordinance was approved — Jan. 19, 1977 — Miamians woke up to snowflakes for the first and so far only time."