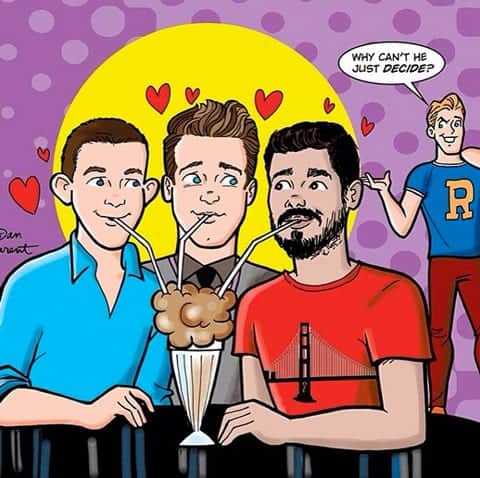 If you've been watching gay director Andrew Haigh's HBO series Looking, you know that the character Patrick is having a hard time choosing between his love interests Richie and Kevin.
Well, Archie's openly gay pal Kevin Keller has had enough! And hunky, openly gay Looking actor Russell Tovey shared the image above — brilliantly illustrated by Archie artist Dan Parent — on his Instagram.
It's like the Archie-Betty-Veronica love triangle all over again… but gayer!