This last week, an Orlando judge overturned a November ruling stating that the University of Central Florida had to turn over any documents related to the Social Science Research journal's peer review and publication of Mark Regnerus' widely discredited study against same-sex parenting.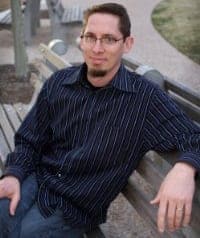 LGBT activist and writer John Becker had requested the documents under Florida's Public Records Act, but for now they will remain sealed — at least until Becker appeals, which he plans to do. Writing for The Bilerico Project, Becker said:
Judge John Marshall Kest found that, despite the fact that the journal Social Science Research was housed at UCF; the university granted UCF use of its computers, servers, pass-through networks, email addresses, and office supplies; the university paid Dr. Wright's journal-related travel expenses; and UCF awarded full assistantships and tuition waivers to grad students to work solely on the journal, a sufficient distance exists between the university and the journal to exempt the journal-related records held by UCF from Florida's extensive Sunshine Law.
Regnerus' study claimed to show that the children of gay parents had higher rates of life problems compared to kids raised by straight parents, and has been used ever since its publication to oppose same-sex marriage and gay adoption in civil court battles.
However, an internal audit of the Social Science Research journal concluded that Regnerus' study was "bulls–t," that it barely studied gay parents, contained no original research, had a "highly unusual" timeline with an "unseemly rush to publication" and that all three of the journal's peer-reviewers had ties to the anti-gay Witherspoon Institute that funded the study to begin with.