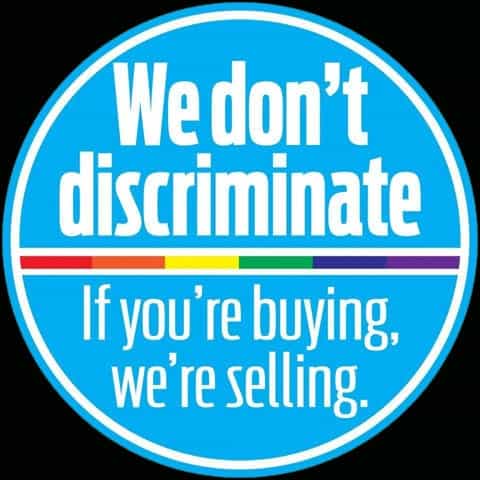 A new campaign launched by a group of entrepreneurs is taking off in Mississippi, the Clarion Ledger reports:
If You're Buying, We're Selling started in the commercial district of Jackson's Fondren neighborhood last week, and has since spread statewide. The campaign is built around opposition to Senate Bill 2681, which proponents claim would only raise the burden government has to meet before denying someone's right to practice their religious beliefs…
…Eddie Outlaw, who owns William Wallace Salon and Fondren Barber Shop, was part of the creative team behind If You're Buying, with Mitchell Moore, who owns Campbell's Bakery in Fondren.
"A lot of us were trying to counter the negative stuff from outside Mississippi," Outlaw said, referring to the national coverage 2681 got while it circulated the Capitol. "We wanted to let people know – not just the LGBT community but the progressive community as a whole – that this doesn't represent everybody here."
Businesses have begun displaying the decals, which are being produced by Equality Mississippi, in their front windows. Let's hope the whole state gets on board.