Princeton study: U.S. no longer a democracy.

Trans vets fight to change gender on discharge paperwork.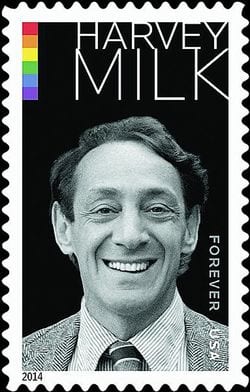 Harvey Milk U.S. stamps can be preordered now!

WTF: Haagen Dazs vegetable ice cream?

Cook County, Illinois issued its 1000th gay marriage license: "Clerk David Orr says he issued the marriage license in downtown Chicago on Friday to a gay couple from Chicago's Albany Park neighborhood."

Olympia, Washington police seeking anti-gay assault suspect.

Jon Hamm is not happy people still want to talk about his junk. "Would you want people walking up to you and pointing at your d**k…? I can't believe I'm still talking about this… The fact that I'm painted as this exhibitionist is a little annoying. It's become a meme…Being someone who people want to photograph, you have to open yourself up to the positive and negative. It is what it is. If I get mad at it I'll look like a douchebag. But it's silly."

Trans TV personality loses Viacom discrimination lawsuit: "B. Scott was literally yanked backstage and told that he 'wasn't acceptable.' B. Scott was told to mute the makeup, pull back his hair and was forced to remove his clothing and take off his heels; thereby completely changing his gender identity and expression," said the complaint filed in Los Angeles Superior Court. "They forced him to change into solely men's clothing, different from the androgynous style he's used to, which he was uncomfortable with."

Bradley Cooper and Suki Waterhouse make an appearance in Paris.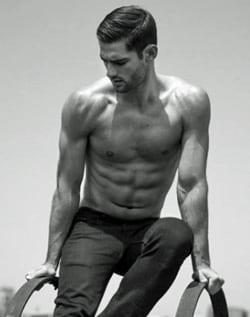 Male model fix: Ricardo Baldin.

Gay couple get engaged at Betty Who concert.

ABC News hires anti-gay FOX News contributor Laura Ingraham: "On her syndicated radio program The Laura Ingraham Show, Ingraham has repeatedly engaged in inflammatory and hateful rhetoric, lobbing numerous attacks against everyone from President Obama to people who receive government assistance to her favorite target, immigrants."

NYC Cardinal Timothy Dolan: "All you have to do is walk into a 7-Eleven or any shop on any street in America and have access to [contraceptives]."

Petition circulating to stop Finland's Tom of Finland stamps: "According to a translation of the petitionprovided by Niina Sormunen of the Thrifty Finn, the petitioners view the stamps as neither 'aesthetically pleasing' nor 'culturally valuable.' Amusing since they also call Laaksonen a 'gay icon' which seems to indicate an awareness of some amount of cultural significance."

Gaming in Color, a full-length documentary exploring the queer side of gaming.

Lindsay Lohan says she had a miscarriage and is dating a married man with kids.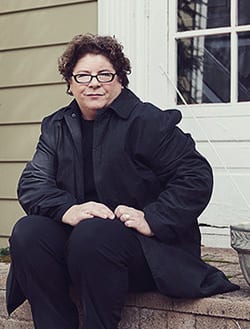 Real-life Alex from Orange is the New Black says she and Piper never had a romance: "We did not have sex in prison," the 51-year-old ex-felon says of her relationship with Piper Kerman, on whose book the show is based. "Not even a little bit."

WWE poses for NOH8 campaign.
L

och Ness Monster photo debunked.

Did Kansas shooter Frazier Glenn Miller have ties to a 1987 attack on a gay adult bookstore in North Carolina that left three men dead?

Salon: A frat boy's "gay experience".

Parents fight Illinois high school's gender-based dress code: "An alum of the school told Jezebel that administrators at Wheaton North High School in Wheaton, Illinois recently sent a newsletter home to students and parents letting them know what clothes students are expected to wear to both the Senior Honors Assembly (where commencement robes are not worn) and to the Commencement ceremony (where robes are worn)."