Papyrus referring to Jesus' wife not fake, say scientists.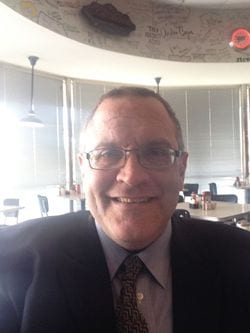 Gay Dallas man brutally murdered: "Deputy Rod Carroll, a spokesman for the Jefferson County Sheriff's Office, told Lone Star Q on Thursday that authorities don't believe the incident was an anti-gay hate crime. 'The guys that murdered him are also homosexuals, and that's how they linked up,' Carroll said."

Family returns cat to shelter because it's too gassy.

Hillary Clinton SuperPAC war chest grows: "Seth Bringman, Ready for Hillary's spokesman, said the group had over 22,000 new donors in the first quarter with an average donation of $53."

The Washington Blade's Chris Johnson interviews EEOC member Chai Feldblum.

NBA Hall of Famer Bill Russell says the current struggles of gay athletes remind him of the struggles black athletes faced in the 60's: "'It seems to me, a lot of questions about gay athletes, were the same questions they used to ask about us,' Russell said during a panel discussion at the Lyndon B. Johnson Presidential Library in Austin, which is hosting a summit celebrating the 50th anniversary of the Civil Rights Act."

Tina Fey and Amy Poehler sign on for new movie from Pitch Perfect director Jason Moore.

Madonna collaborating with Natalia Kills.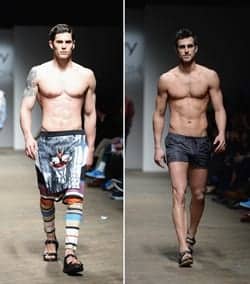 Some of the looks from last night's Jeffrey Fashion Cares event in NYC.

Sinclair Community College walks out on anti-gay activist Peter LaBarbera.

From Lambda Legal: Pending marriage equality cases around the country. "Marriage equality now exists in 17 states and the District of Columbia:  CA, CT, DC, DE, HI, IA, IL, MA, MD, ME, MN, NH, NJ, NM, NY, RI, VT, and WA."

Sebastian La Cause's web series Hustling gets top honor at 5th annual Indie Series Awards: "At the ceremony, that was held at the El Portal Theater in North Hollywood on April 2, Hustling also won in the Best Supporting Actor category for Gerald MaCullouch – best known for his work in the Bear City films and as Bobby on CBS's CSI."

20 feet from stardom: Kelly Clarkson's back-up singers Jill & Kate sing out.

NBC is out of ideas for new sitcoms.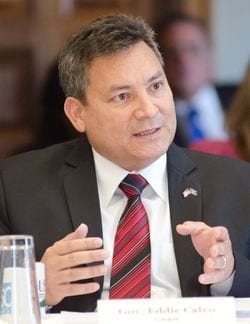 Guam Governor Eddie Calvo: "I'm going to be upfront with you, I have an issue with gay marriage. I'm not trying to put my morals on anybody. I just want everyone to understand that when society makes that move, there will now be a new question."
C

rimean gays fear life under Russia: "Yelena, an openly gay teacher in Crimea who is raising four children with her partner, fears she could lose her family and her job now that her home has been taken over by Russia, AFP reports."

Two groups to hold anti-gay demonstration in Ethiopia: "The two groups — the government-affiliated Addis Ababa Youth Forum and a religious association — said Thursday they have permission to hold a demonstration April 26. Dereje Negash, the church group chairman, said Ethiopia is witnessing an increase in homosexual acts and attacks on children. He said the attacks have reached 'an alarming rate.' Ezana Solomon, a gay activist in Addis Ababa, said the groups are trying to invade personal freedoms under the guise of child protection."